Peru is one of the most visited countries in Latin America, and since it is not one, if you visit this beautiful country, you can appreciate beautiful landscapes, culture, tradition, history and even good gastronomy, from its Lima capital where the Huaca Pucllana, La Basilica of San Francisco, The Park of Love, The Cathedral of Lima, The Fortress of Real Felipe, The Huaca Huallamarca, The Archaeological Sanctuary of Pachacamac, House of Peruvian Gastronomy, among many other places; another of the many tourist destinations that Peru offers are Cusco for having in their lands the impressive Machu Picchu, Tipon, the Sistine Chapel of America, etc; Arequipa with its Misti Volcano and its Colca Canyon, Cajamarca and the Inca baths, Ica with its Huacachina, its impressive dunes and the amazing Nazca lines; They are just some of the many places you can visit during your stay in Peru.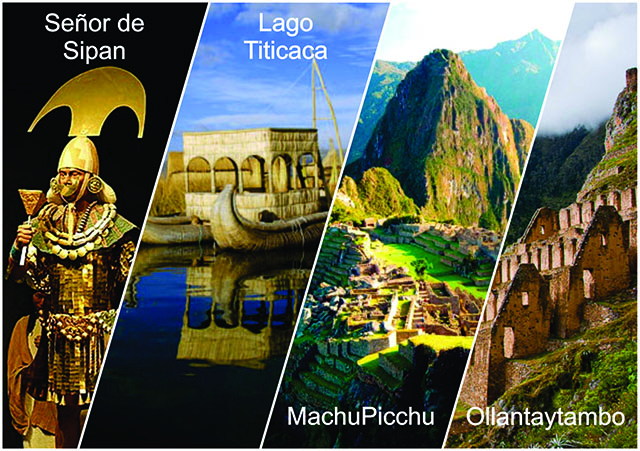 However, as in any other place on the planet, you have to have the forecasts for all the places you are thinking of visiting and so you know what you should do in each of them and why not, receive all the personalized advice possible people of the place to be able to have a comfortable and pleasant visit and not present any type of mishap during your stay; for that reason here we bring you some of the tips that you should take into account.
Make sure of the information received
Always know all the places you plan to visit, also if you hire a service with a tourist agency, make sure it is a serious agency with good precedents, you can verify this by searching the agency on networks such as tripadvisor or similar, you can also see the certificates that the agency owns, the prizes obtained or any data that makes the agency more reliable, you can also find information in the National Directory of Qualified Tourism Services of Mincetur here.
Always require vouchers to guarantee the service you contract
In addition to the vouchers, many of the tourist agencies give you a contract in which they indicate all the services to be provided, whatever the case, always have them at hand, in this way you will not only guarantee that your money is safe, but you will also be able to Claim for a service that you hired.
Preferably do not buy street services
No matter how attractive the services offered on an outpatient basis, never hire them, because you will never get any assurance that the services offered will have any guarantee, especially if something happens, it will be very difficult to find the person who sold them to you because they do not have an office to guarantee their services.
Read the conditions of service very well
Make sure you read very well all the service conditions with which you are hiring a tour, remember that any data not specified in the service provided will always leave a loophole and could play a trick on you, if you do not agree with any of the conditions or have any questions about these, you can always clarify everything before making any kind of payment.
Now that you know what are the recommendations you should have in mind before traveling not only to Peru but also to any part of the world, encourage yourself to rediscover this beautiful country and its greatest tourist attraction The Archaeological Sanctuary of Machupicchu, what do you expect? Come and meet Peru ...
We serve 24 hours a day, 365 days a year
Contact Us:
WhatsApp: +51984630919
Phone: + 51-84-264242
Temas Relacionados