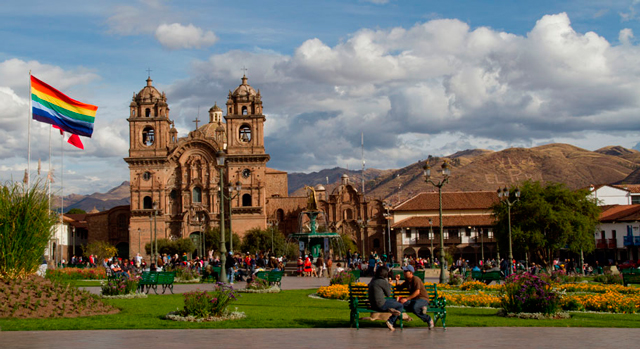 Many tourists do not like the heat in its entirety. For them this article is directed, where we will show that Peru has alternatives for each type of traveler.
Thanks to its geography, Peru hosts a number of tourist destinations very varied, places where there is greater presence of heat, places of temperate climate or cold in some cases. So do not worry, this country has a lot to show you.
3 destinations in Peru without a lot of heat:
Imperial City Cusco: A region that more than one would like to visit, not only for its climate, but because this site houses one of the wonders "Machu Picchu", thousands of tourists arrive daily to this city in order to know this beautiful place.
Cusco is characterized by being temperate by day and cold by night, during the year it gets a temperature of 15C °, in addition to the fluvial presence between the months of December to April. Remember that Cusco has in its territory impressive places to visit:
Tourist Attractions: Plaza de Armas, Caltedral, Coricamcha Temple, Sacsayhuaman, Qenqo, Tambomachay, Puka Pukara, Sacred Valley of the Incas, Chinchero and of course Machu Picchu.
Gastronomy: Olluqito with charqui, tamale, humita, Chicharrón, Chiri uchu, Frutillada, Rocoto Relleno, etc.
Customs and Festivities: Corpus Christi, Holy Week, Todos Santos, Señor de los Temblores, Qoyllur Ritti, etc.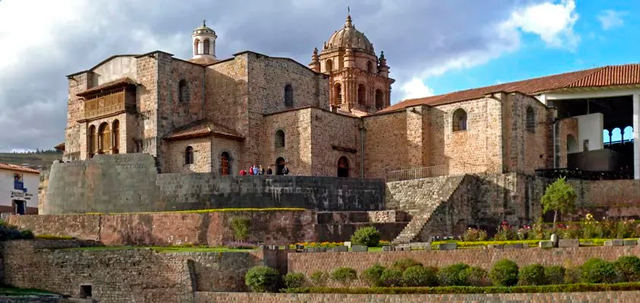 White City "Arequipa": A destination outside of the ordinary, this region has an average temperature of 21C ° maximum and 11 C ° minimum between the months of January to April. Arequipa has impressive places, which are enough to attract anyone who comes to Peru:
Tourist Attractions: Historical center, Yanahuara, Convent of Santa Catalina, Sabandía, Valley of Majes and Petroglyphs of Toro Muerto, Valley and Colca Canyon, Valley of the Volcanoes, Valley, Caños de Cotahuasi, etc.
Gastronomy: Solterito, guinea pig, shrimp suckers, marinade, ocopa, frozen cheese, etc.
Festivities: Feast of the Virgin of the Candlemas, Pilgrimage to the Virgin of Chapi, Feast of the Virgin of Carmen, etc.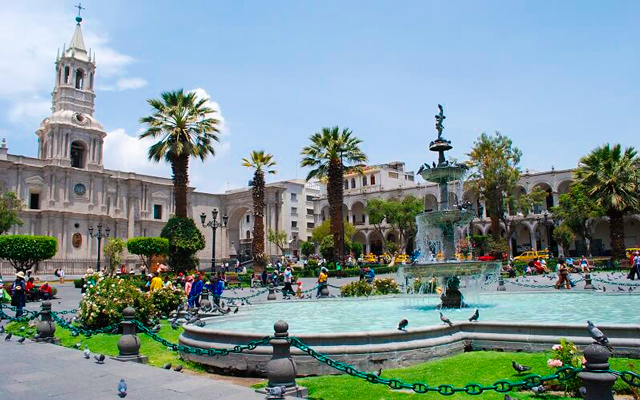 Puno - Titicaca Lake: This destination is for those seeking a cold climate, the day has a solar brightness as in any city, but the difference is that during the day, no matter how sunny, the air is cold, and nights usually reach the low zero degrees.
Tourist Attractions: The Cathedral, San Juan Bautista church where the image of the Virgin of the Candelaria, floating island of the Uros, island of Sillutani, Taquile, Pucará, etc., is kept.
Gastronomy: Baked canape, Chairo soup and Timpo's stew.
Festivities and Customs: Virgen de la Candelaria, patron saint of Puno and Santiago Apóstol with an outstanding celebration on the island of Taquile.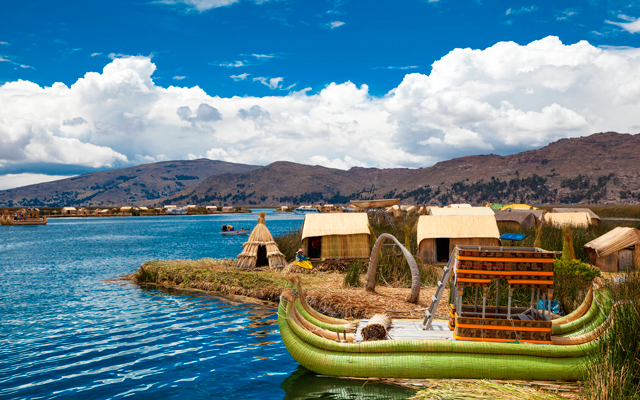 Travel to Peru with the best travel agency MachuPicchu Travel As we can see, Peru has the perfect combination for any traveler, that you expect to enjoy with these tourist places.
We serve 24 hours a day, 365 days a year
Contact Us:
WhatsApp: +51984630919
Phone: + 51-84-264242
Temas Relacionados