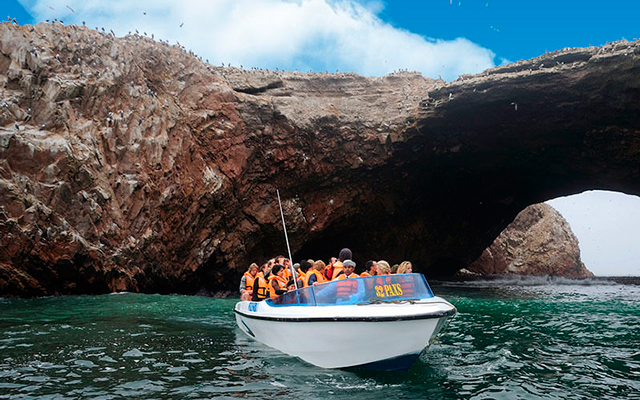 Located in the Pacific Ocean, very close to the coasts of Peru, near the city of Paracas in the province of Pisco, 260 km south of Lima. It hosts a large amount of marine fauna and flora with guano birds, such as the guanay, the piquero and the zarcillo.
This island is the site of colonies of Humboldt penguins which are in danger of extinction in the same way the Ballestas Islands is a refuge of two varieties of sea lions (fur seals and wolves) and other mammals. It is very interesting to be close to this island, to hear the cries of the wolf packs, which gives the impression of being surrounded by these animals, the auditory effect is especially unique and unmatched. Sea lions are harmless.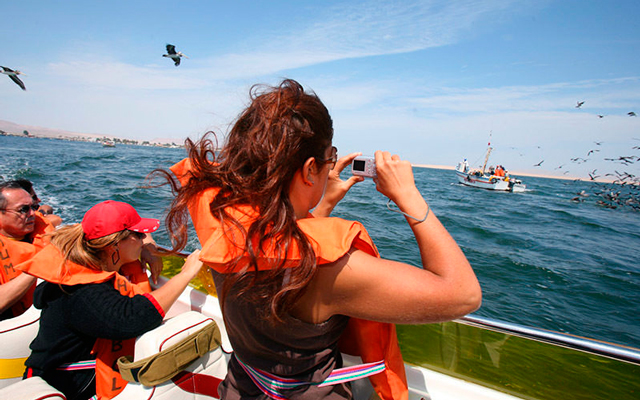 From the Paracas spa near Pisco you can access these islands, this tour is done in boats, which allows you to appreciate the species in your environment safely, the full tour lasts approximately 2 hours, starting at 7:30 h. On the way to the islands you can see El Candelabro, a geoglyph that measures more than 120 meters approximately, which serves as a beacon for navigators. This geoglyph has a relationship with the lines and geoglyphs of Nazca and Pampas de Jumana.
From an ecotourism point of view, the Ballestas Islands are the best known excursion of the Peruvian coast.
These islands belong to the National Reserve of Guaneras Islands, Islets and Points (RNSIIPG), which is managed by the National Service of Natural Protected Areas by the State (SERNANP), the RNSIIPG was established by a supreme decree N ° 024 -2009-MINAM of December 31, 2009, consists of 22 islands and islets and 11 guano points, which are located from the coast of Piura to Moquegua. It has an area of ​​140 833.47 hectares, which are managed by the National Service of Natural Protected Areas by the State, the objective is to conserve a representative sample of the ecosystem of the Current of Peru (Humboldt) where the biogeographic province of the South Eastern Pacific Temperate.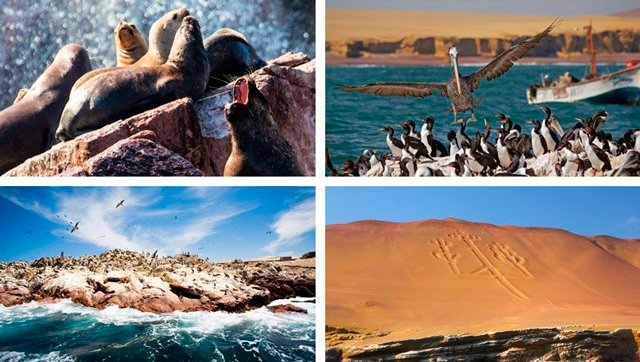 Embark on this wonderful adventure with the best travel agency in Peru Machu Picchu Travel.
We serve 24 hours a day, 365 days a year
Contact Us:
WhatsApp: +51984630919
Phone: + 51-84-264242
Animate to live a new adventure as well as our passengers already did, do not stay with the desire, that does not tell you about it...
Temas Relacionados