It is also known as the Santa Valley, it is an alluvial valley of the Andes Mountain Range and it has a narrow and elongated shape, it is located in the Department of Ancash and it is formed from the Santa River. It is located approximately 408 kilometers northeast of the city of Lima, is about 180 kilometers long, from the Conococha lagoon to 4000 meters above sea level to the Duck Canyon.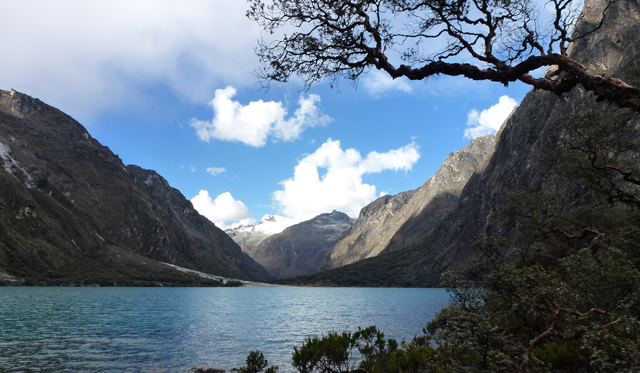 Important information you should know about the Callejón de Huaylas
The valley is surrounded by the Cordillera Negra that shelters mountains of up to 5100 meters above sea level and the Cordillera Blanca to the east with peaks over 600 meters above sea level covered with ice and snow.
The Callejón de Huaylas is made up of the provinces of Huaraz, Huaylas, Yungay, Carhuaz and Recuay.
In the white mountain range there are many snowy peaks and lagoons as well as wonderful villages and landscapes that adorn the Callejón de Huaylas, all of them are great tourist attractions for national and foreign tourists.
The highest peak, Huascarán, is located within the mountain range of the Callejón de Huaylas with its 6768 meters above sea level.
The Callejón de Huaylas has an extension of 40,627 kilometers.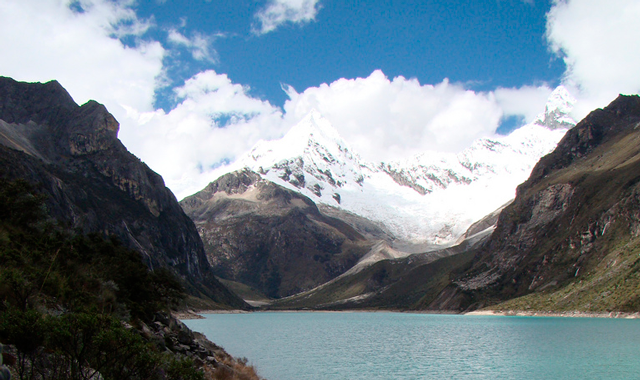 Know the towns that make up the Callejón de Huaylas
Yungay - was one of the villages that suffered the scourges of nature with an earthquake that happened in 1970, from this moment the town was rebuilt, Yungay is located at 2458 meters above sea level.
Caraz. - It is located at 2256 meters above sea level, this town is famous for its narrow streets and delicious traditional dishes such as tamale, charqui and llunca de gallina.
Recuay. - It is located at 3394 meters above sea level and is famous for its beautiful "dance of the negritos".
Carhuaz - It is located at 2645 meters above sea level, noted for its folklore and festivities, has abundant flora which represents the flower of broom.
Huaraz. - It is located at 3052 meters above sea level, has beautiful tourist attractions such as the Thermal Baths of Monterrey and the Laguna de Willcacocha.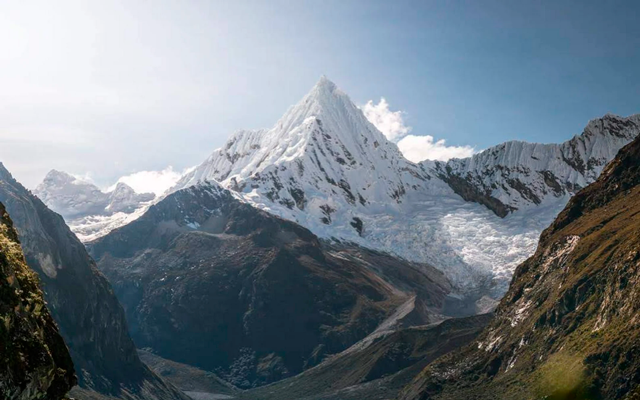 The best Archaeological sites you should know
It has natural and archaeological tourist attractions, you can also practice experiential and alternative tourism due to the extension of the valley and the towns that comprise it. Among the most important is the archaeological complex of Chavín de Huantar, Tumshukaiko, Huilcahuain and Honcopampa. You can also do adventure sports, the best known point is Cerro Pan de Azúcar in the town of Yungay, there are also places where you can make flights in paragliding, thermal and descent flights; all this in the Cerro Buenos Aires in Yungay, the Huinchis in Caraz and Willcacocha.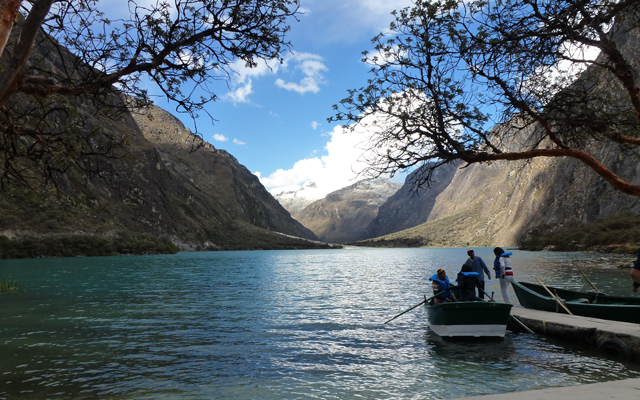 Enjoy the best tours throughout Peru, and discover the magical adventure of traveling and acquire unforgettable experiences with Machu Picchu Travel, we organize and advise you, do not hesitate and book with us.
Travel to 30 days in Peru visit: Lima, Nazca, Machu Picchu, Trujillo, Chiclayo, Lord of Sipan, Chavin de Huántar, Arequipa, Cusco, Puerto Maldonado
We serve 24 hours a day, 365 days a year
Contact Us:
WhatsApp: +51984630919
Phone: + 51-84-264242
Animate to live a new adventure as well as our passengers already did, do not stay with the desire, that does not tell you about it...
Temas Relacionados