Very close to the Salar de Uyuni there is an exotic place located between 3 imposing volcanic entities known as: Caquena, Tapaquillcha and Cañapa, all worthy of admiration for the great beauty and role they perform in the perpetration that culminates in an interesting natural picture to be located near of Cañapa a beautiful lagoon belonging to the department of Potosí - Bolivia.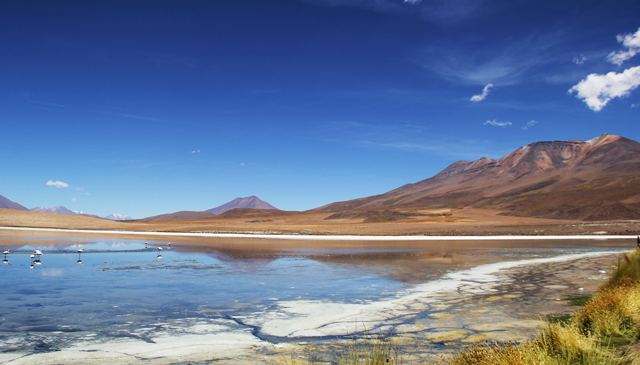 Things to know before visiting this place
The lagoon that has a blue - greenish color due to the high content of saline residues in the water and the effect of Sodium borate (commercially known as Sal de Boro), even so, this is not an impediment for life to originate in its nearby, in fact, on the banks of the lake you can see floral formations (Andean).
Cañapa has a length of around 1.42 km2 and is at an altitude of 4,140 m.s.n.m. To visit this fantastic place you have to travel in a 4x4 truck and be in the company of one of the tour operators in the area (We can help you with all the necessary procedures).
Sodium tetraborate that is abundant in water is used to make different products such as crystals, soaps to medicinal products (The only limit is your creativity).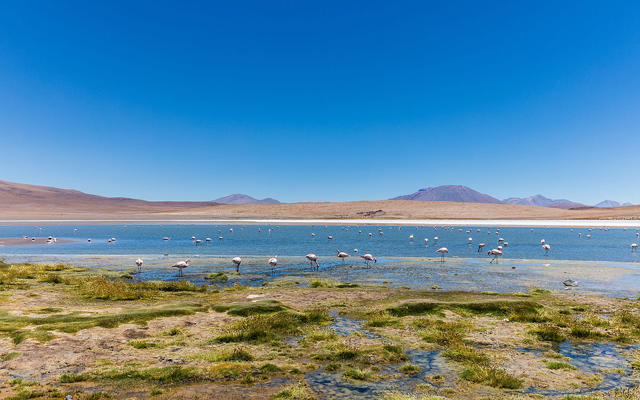 A source of Life
Capaña as a source of life is an important source for the flocks of flamingos that visit this place to obtain certain microorganisms from the water that they would then process to convert them into food, the habitat of this bird in the lagoon is very simple and does not like to be bothered , it could even be said that they are proud birds.
It is advisable to visit this lagoon with total respect, towards the local fauna especially with flamingos that are a very sensitive type of bird. It should be noted that in the vicinity of the lagoon you can also see ducks, Andean gulls, vicuñas, as well as the vizcacha which is a species of rabbit from the Andes.
As additional information can be reported that near this place is also another beautiful lake called Hedionda, another curious fact is that during the road to Cañapa you can see small parts of what would have been the Inca Trail.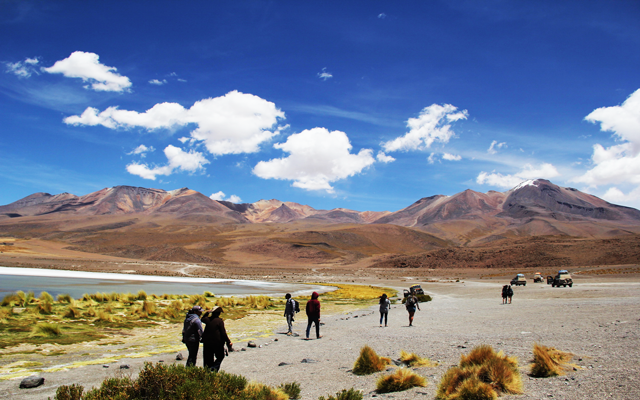 Enjoy the best tours throughout Peru, and discover the magical adventure of traveling and acquire unforgettable experiences with Machu Picchu Travel, we organize and advise you, do not hesitate and book with us.
Tour in Peru - Bolivia 25 days visit: Lima, Nazca, Machu Picchu, Trujillo, Chiclayo, Arequipa, Puno, La Paz, Cusco
We serve 24 hours a day, 365 days a year
Contact Us:
WhatsApp: +51984630919
Phone: + 51-84-264242
Animate to live a new adventure as well as our passengers already did, do not stay with the desire, that does not tell you about it...
Temas Relacionados