A beautiful place located in the department of Cajamarca, in the district of Llacanora, exactly in the upper part of the Huayrapongo Valley. At a height between 2650 and 3100 meters above sea level.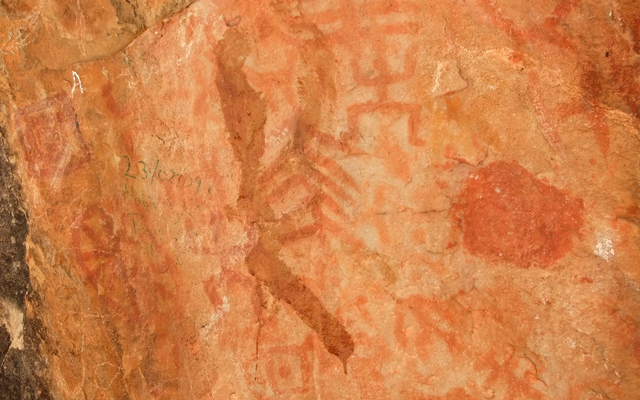 These interesting paintings are found on the side of a hill of the place, where one can appreciate these pints in caves not so deep, with small sub caves that attracts the attention of any visitor.
Callacpuma was registered in the category of pre-Hispanic Cajamarca petroglyphs since 1970. Currently, thanks to the support of several organizations, it is planned that this beautiful place be considered as Historical and Cultural Heritage of the Americas by Unesco. For this Idrogo Zamora regional architecture supervisor said that the first thing to make this dream come true, will be to repair the damaged parts that are damaged by visitors.
In the Refugio there is a great variety of cave paintings, the largest one that was discovered can measure about 5.30 meters long and 3.30 meters wide, while the smallest of all has a measurement of approximately 3.5 centimeters.
As in any place of low lighting, the view of several paintings depends on the light of day, there is some that, if or if you need the light of day to appreciate them, while others you will only be able to see them in the early morning hours or in The first moments the sun rises. In addition to them in the same way there are paintings that can only be appreciated with a peculiar circumstance that the land must have, we mean that the place must be humid.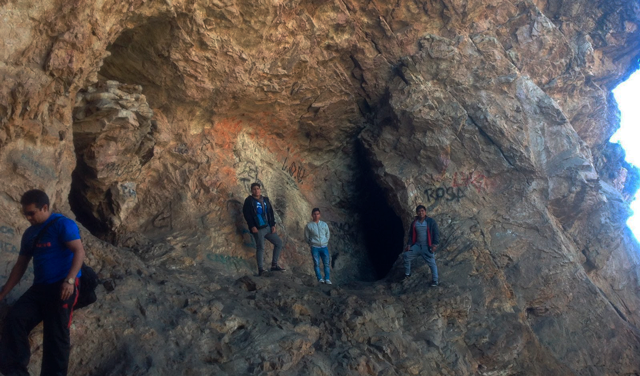 Undoubtedly a place that is worth having as a destination, in your visit to Peru.
What are the colors used?
The most used or frequent color is red, of course in all of them you will see the great majority of shades that are achieved in this color, on the other you can also see the orange, and a little yellow and white.
To achieve these colors, according to the studies it was known that for the red color they used iron oxide, for the orange iron hydroxide, for the white calcium carbonate and as a fixer they used the sap of the cactus.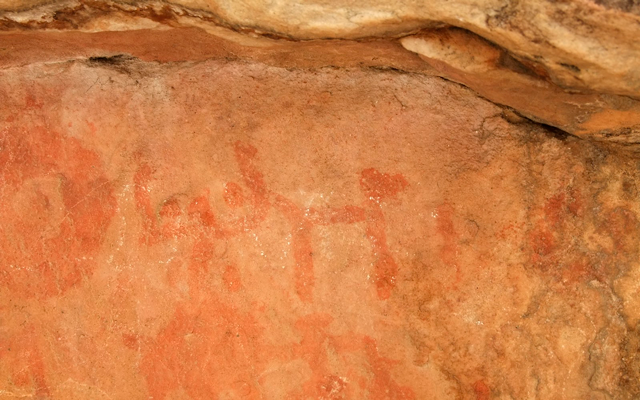 Enjoy the best tours throughout Peru, and discover the magical adventure of traveling and acquire unforgettable experiences with Machu Picchu Travel, we organize and advise you, do not hesitate and book with us.
Travel to 30 days in Peru visit: Lima, Nazca, Machu Picchu, Trujillo, Chiclayo, Lord of Sipan, Chavin de Huántar, Arequipa, Cusco, Puerto Maldonado
We serve 24 hours a day, 365 days a year
Contact Us:
WhatsApp: +51984630919
Phone: + 51-84-264242
Animate to live a new adventure as well as our passengers already did, do not stay with the desire, that does not tell you about it...
Temas Relacionados