A cultural place built with ashlar, where the ideas of great poets and illustrious people left their mark with notes that will remain there forever carved in the fine stone and in the mind of its crowded visitors.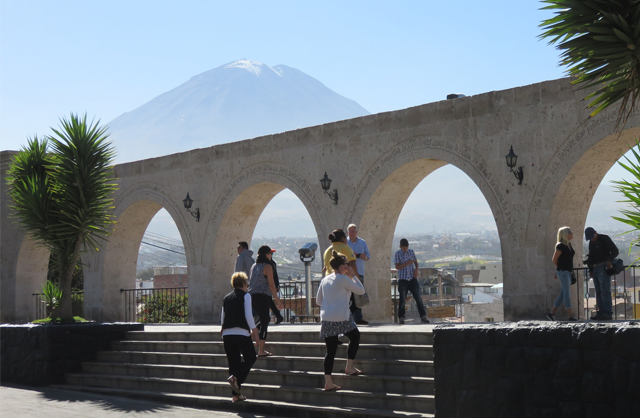 A splendid view of the traditional Arequipa awaits you at the Yanahuara viewpoint, where you will have a special view of the house and colloquial streets. Besides being able to appreciate with certain accuracy the location of 3 impetuous volcanic entities: the Pichu Pichu, Chachani and the Misti (Known for being the most emblematic in the city).
The viewpoint is approximately 2 kilometers from the center of the city and to get there you will have to pass with busy and narrow streets (even cobbled streets) of the city center. The Yanahuara viewpoint located in the Arequipa district of the same name, located at a height of 2343 meters above sea level and within the jurisdiction of the National Reserve of Salinas and Aguada Blanca.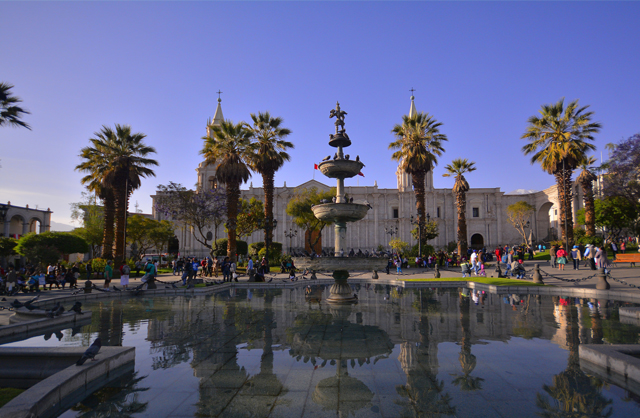 The Mirador de Yanahuara was built in the 19th century and located on the city map next to a church known as (San Juan de Yanahuara), the latter built in 1750, with baroque and sober architectural designs.
Referential data about the Place
The average temperature in Yanahuara is between 15 º C and 22 º C maximum, it is recommended to visit it between the months of April - December and especially in August (jubilee month of Arequipa).
Give a little joy to your day with the great panoramas of the viewpoint and feel free to go at the moment you see more convenient and best of all is that it is free and available at any time of day.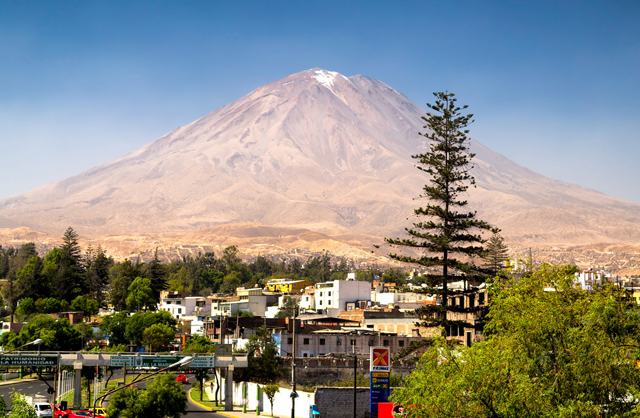 History of the Yanahuara District
Behind the well-known lookout there is a lot of history without telling and that is that during the pre-Hispanic period Yanahuara was the most important town in the city. At the beginning it was known to know with several names among them are remembered more: Chimba which means (Band or river bank), being then its name: San Juan Bautista de Chimbahasta until finally I take the name of Yanahuara which means (Old calzones) .
It should be noted that on November 8, 1870, Taibaya as Yanahuara, were officially declared as 2 of the oldest districts of Arequipa, followed by it in these new districts lived people of high reputation.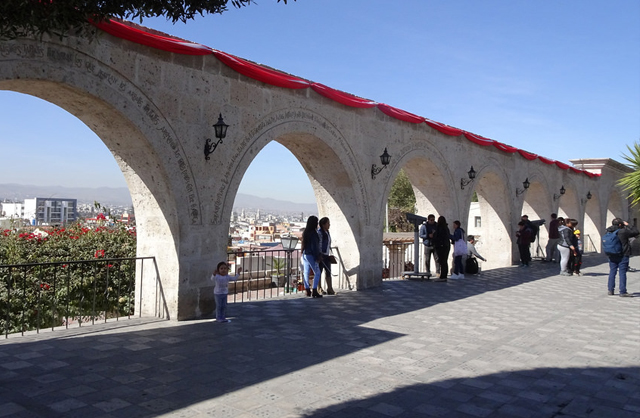 Embark on this wonderful adventure with the best travel agency in Peru Machu Picchu Travel.
We serve 24 hours a day, 365 days a year
Contact Us:
WhatsApp: +51984630919
Phone: + 51-84-264242
Animate to live a new adventure as well as our passengers already did, do not stay with the desire, that does not tell you about it...
Temas Relacionados