The town of Chivay point of vital importance in your route to the Colca Canyon where you can take a little break as it has various hotels and restaurants for its tourists.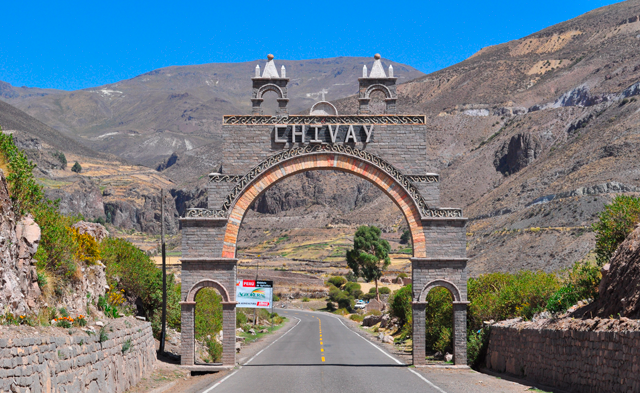 Chivay, which is located 4 hours from Arequipa, also offers a warm welcome to many cultural and tourist destinations and as in any place and this is not the exception, it has a Plaza de Armas in conditions that have an incredible landscape in the background. of Cordillera that fills all panorama with an excellent view that you could only imagine when visiting a town like this, but that is not all that it has to offer in the square you can also see 4 columns with condors that monitor and protect its citizens and visitors, that is without mentioning the majestic and ancestral church. If you are lucky in your visit you could find Witti dancers (typical dance of Arequipa) making their number.
In a normal day in Chivay you can not miss its market, diverse in gastronomy, handicrafts, fresh fruits and vegetables, the finest alpaca textile, as well as beautiful and unforgettable souvenirs native to the area.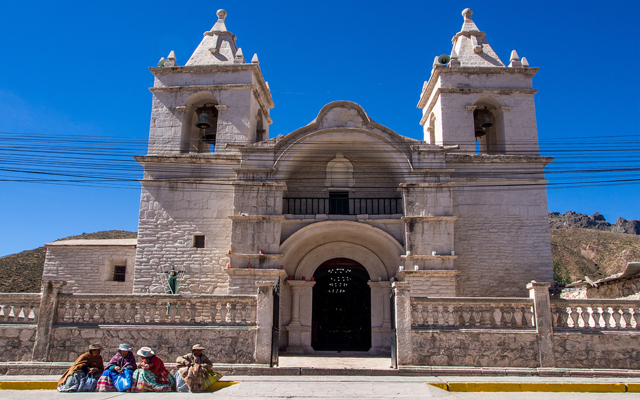 They are also other destinations to visit in Chivay
Its hot thermal waters
And its outstanding Planetarium
A little history
Caylloma which is one of the departments of the white city of Arequipa, is made up of 20 districts within which Chivay is located and which is part of the jurisdiction of the regional government of Arequipa, is located at an altitude of 3,635 meters above sea level, just the height of the slope of the west to the Cordillera de los Andes.
Its name is part of the Quechua words (Chuay) or (Chua) words that translated into Spanish mean: Clay plate by the shape of the village's hoyada. The town is divided into three parts: Urinsaya, Hanasaya and Ccapa, a custom that has survived since the time of the Incas.
The city originally founded by the Spaniards (even in the regime of Viceroy Toledo) was used so that nearby towns were subjected and indoctrinated to the Christian faith. Even in front of the church you can see the town hall that was the matrix of all the maze of events, although at present it functions as a municipality.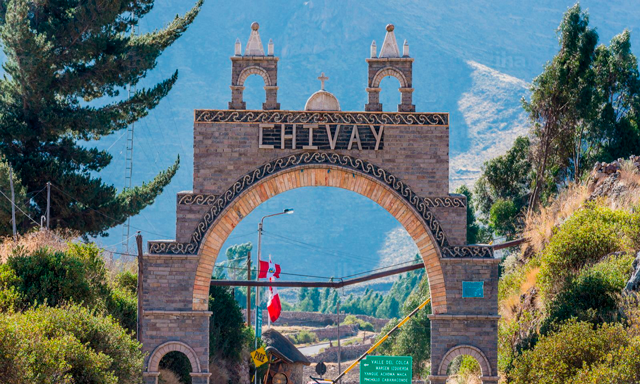 Enjoy the best tours throughout Peru, and discover the magical adventure of traveling and acquire unforgettable experiences with Machu Picchu Travel, we organize and advise you, do not hesitate and book with us.
We serve 24 hours a day, 365 days a year
Contact Us:
WhatsApp: +51984630919
Phone: + 51-84-264242
Animate to live a new adventure as well as our passengers already did, do not stay with the desire, that does not tell you about it...
Temas Relacionados