Known as the "place where the bird rests", Pilkokaina was a place of great importance that was built as a solemn temporary residence for when the Inca (Supreme Leader) decided to visit it. The exact location of this palace exactly 500m from Isla del Sol in the port of Saxamani.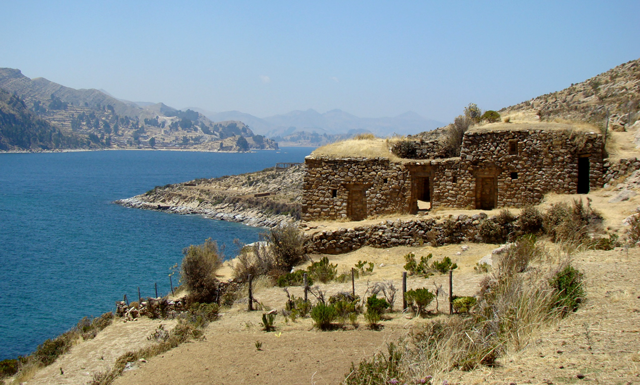 The walls of the temple shimmer because they are built of uncut stone and clay that expands to create trapezoidal shapes that would later have functioned as altars of the well-known sacred figures "Wakas" representing the Inca sacramental figures.
Its architecture is not at all orthodox meeting in the main door a double pillar of stone and brick that serve as reinforcement for the impressive view that gives rise to that door and is that at that point you can appreciate all the beauty of the snowy Lllampu or Sorata that with its wonderful form pays tribute to the great supreme spirit of the mountain.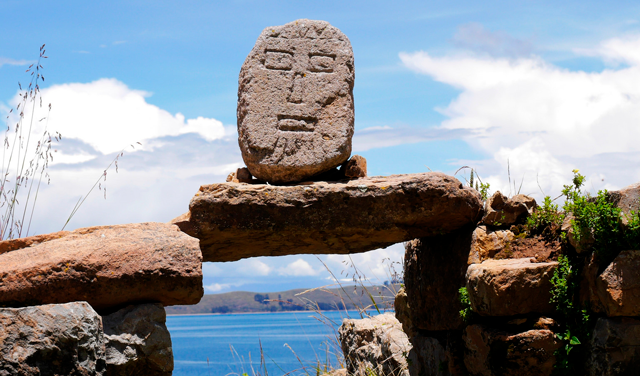 All this is a great stimulant to get a little more involved in the architectural history of the houses of the Incas that settled in an easterly direction (always looking at the birth of the sun) or on the roofs, which has 2 infallible designs. (those of false vault and those of advanced dome).
The purpose of its advanced constructions "for the time"; as for example the trapezoidal doors were built with the aim of supporting the weight of the roofs and the second levels.
The purpose of this palace known as a place of rest, was to provide a small respite to the Inca before leaving in the direction of the Chincana and / or the ceremonial table of the Tihuanaco culture. Descriptively the palace has doors located on 3 different levels classified into: the chacana cross, the staircase, Andean.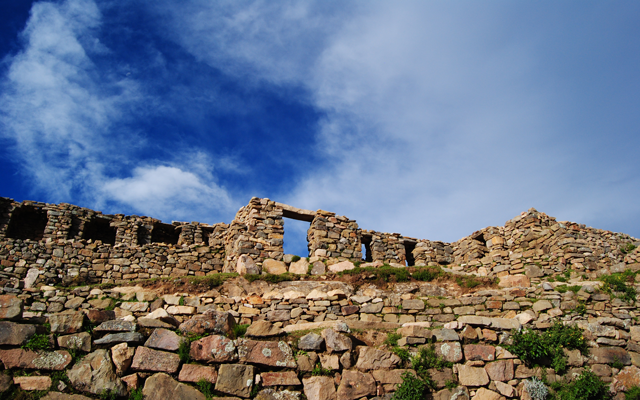 Embark on this wonderful adventure with the best travel agency in Peru Machu Picchu Travel.
We serve 24 hours a day, 365 days a year
Contact Us:
WhatsApp: +51984630919
Phone: + 51-84-264242
Animate to live a new adventure as well as our passengers already did, do not stay with the desire, that does not tell you about it...
Temas Relacionados