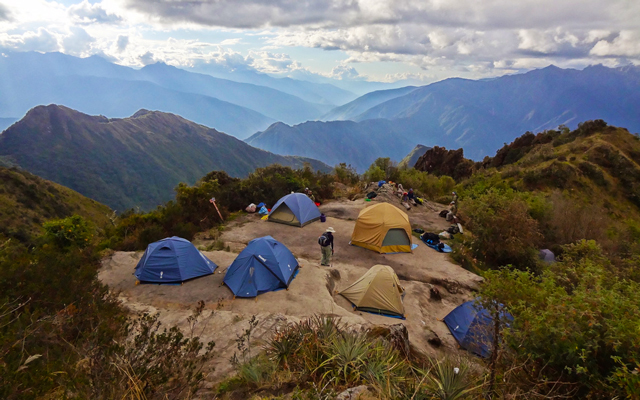 The route to the Inca Trail is one of the most traveled by those who are lovers of travel and adventures, we can indicate that, within the Inca Trail, apart from its strenuous walk there are several archaeological complexes that are a wonderful anteroom to the magnificent Machu Picchu , one of these places is known as Phuyupatamarca.
Phuyupatamarca located at an altitude of 3670 meters above sea level, this beautiful place is a clear example of the magnificent architecture that the Incas left as a vestige of their greatness. It has a complex structure of retaining walls and an andenería built on the steepest side of a mountain, is something like a gigantic balcony from where you can admire the beautiful landscape that surrounds this inhospitable place.
From its structure:
It has fifteen buildings; Phuyupatamarca is one of the few buildings that are still mostly intact.
There are two small squares, highlight the 6 ceremonial baths, making a classic and traditional atmosphere of the Inca philosophy and Andean beliefs
There are water channels; It has an amazing hydraulic system to irrigate all platforms, and what surprises visitors is that 500 years after being built it is still in operation.
We can also mention the bridges and stairs, as in many Inca sites, this is not the exception that combines the balance between nature and the environment.
The observation platforms stand out, from where you can observe the archaeological remains of Intipata and Wiñaywayna.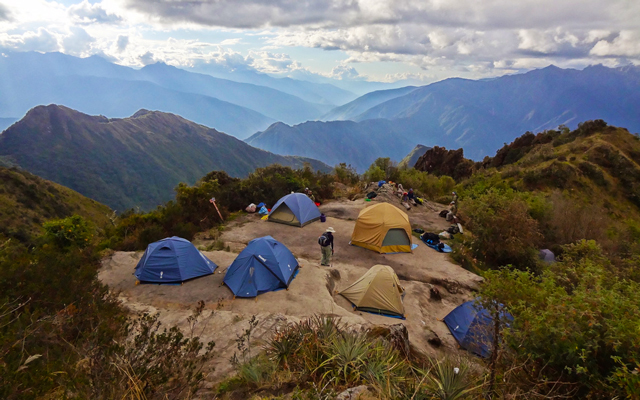 Why is it called "The Place among the clouds"?
In Phuyupatamarca a beautiful landscape dominates, because many of those who reached this point on their way to Machu Picchu, indicate that they feel like in the clouds, this effect is caused by the fog of the high forest rising to the archaeological complex, filling the whole place with a thick haze and giving the impression of being "floating" among the clouds; the experience is really incredible.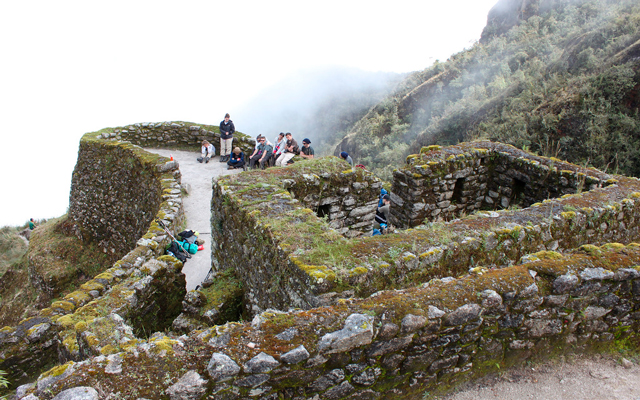 How can we get to Phuyupatamarca?
This beautiful place is located on the route of the Inca Trail to Machu Picchu, you can make a traditional tour of 4 days and three nights with the travel agency Machu Picchu Travel, we advise your trip to have the best experience, we also have several options For the Inca Trail Tour and chat with us, we are working 24 hours a day.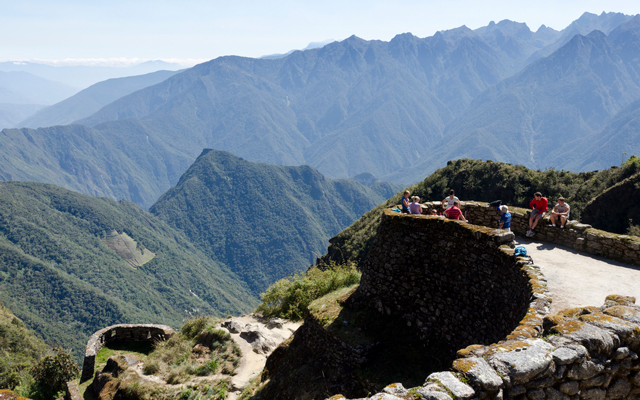 We serve 24 hours a day, 365 days a year
Contact Us:
WhatsApp: +51984630919
Phone: + 51-84-264242
Animate to live a new adventure as well as our passengers already did, do not stay with the desire, that does not tell you about it...
Temas Relacionados