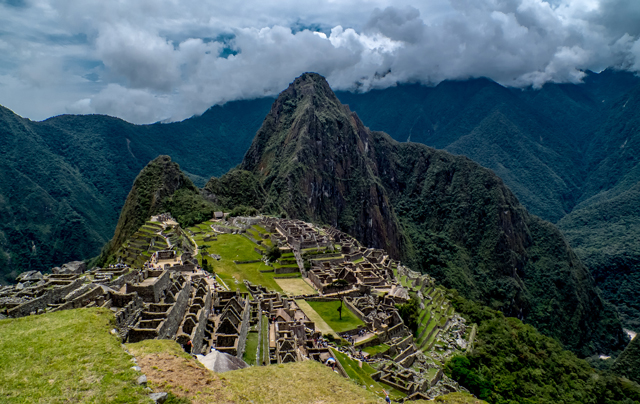 The beautiful Sanctuary of Machupicchu not only houses a majestic ancient city built on the top of a mountain, it also includes the orographic formation known as the Vilcabamba batholith, which shelters the mountain of Huaynapicchu, in the central mountain range of the Peruvian Andes, with a altitude of 2667 meters above sea level, and which has archaeological remains highlighting the best pictures of Machupicchu.
Fun facts about this majestic mountain
Huaynapicchu, is a Quechua term that means young mountain.
It is located north of the Sanctuary of Machupicchu.
The mountain can be accessed from the Inca city of Machupicchu, by the sector of the sacred rock, where there is a control booth for the entry of visitors.
Only the ascent of 400 people per day is permitted, in two shifts of 200.
The hours of entry are from 7:00 a.m. to 8:00 p.m. in the first shift and from 10:00 p.m. to 11:00 p.m. for the second shift respectively.
It has as an archaeological attraction wonderful terraces the amazing Temple of the Moon, built inside a natural cave.
The Temple of the Moon
They are archaeological remains built inside a set of caves, which were carved with fine precision, with ornamental walls in which double and triple jamb covers and trapezoid niches were built. Some studies claim that I can have funerary use and that graves were looted at some point in history.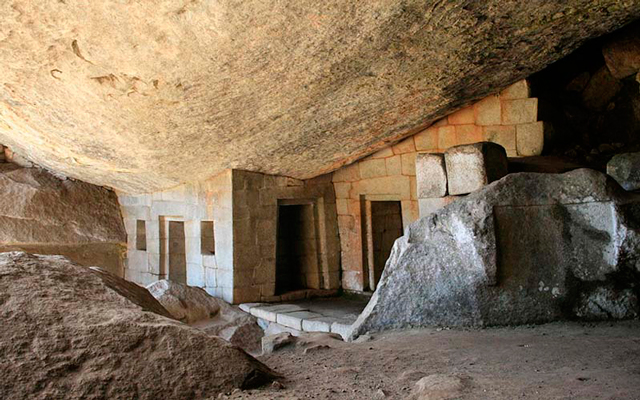 On the way to Huaynapicchu
It has several sections with steps, staircases carved in the living rock and cables.
The road circulates next to abysses hundreds of meters high, with some sections in which it has to be secured by security cables.
The time you need to climb depends on the physical condition of each person, it takes around 45 to 60 minutes of walking.
It is a very steep road, in short, narrow and in several sections you can see stairs carved in the same rock located on the edge of rock walls. When you reach the top, you can see the wonderful view of the archaeological remains of Machu Picchu and the Urubamba River at the bottom of the Canyon, worthy of the best photographs that can be found on the internet.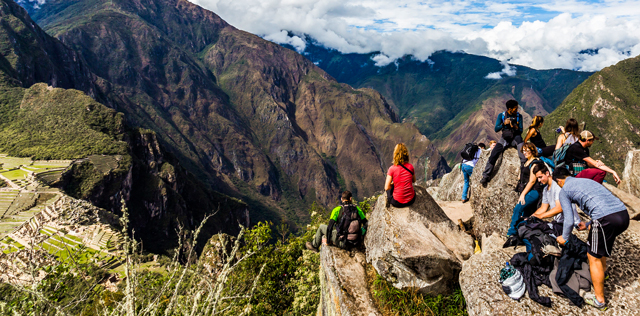 Would you like to go up to Huaynapicchu? Do not wait any longer and book with Machupicchu Travel!
We serve 24 hours a day, 365 days a year
Contact Us:
WhatsApp: +51984630919
Phone: + 51-84-264242
Temas Relacionados