La virgen de la candelaria a beautiful image located in the city of the basilica of Copacabana - Bolivia, which is nothing more than a building that welcomes in its interior the motive of worship for all the devotees to the Virgin of the Candelaria or Lady Copacabana.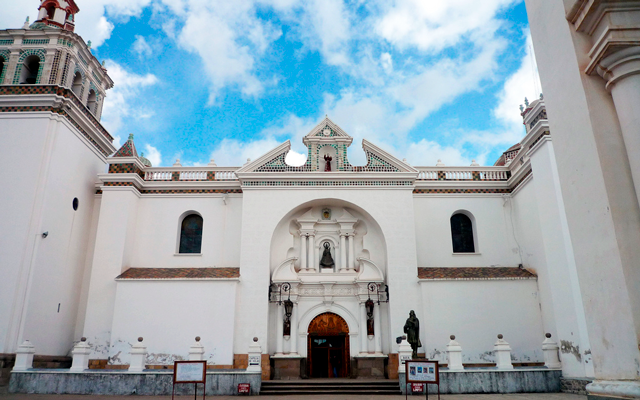 The basilica as such was built in 1550 and it was in 1610 and 1651 that the maintenance of the entire architectural structure until today had been carried out.
As already mentioned, it will be possible to see the crowned Queen of Bolivia who was conceived based on chisel and hammer in the year 1580, being the person in charge of its creation the Inca grandson of Tupac Yupanqui or better known Francisco Tito Yupanqui a refined artist of his time.
Live a magnificent panoramic scene of the interior of this incredible Basilica.
Its majestic view worthy of an eternal portrait for all the beauty it emanates, is due to the great compilation of religious pieces, with which the temple was decorated, between 1601 and 1619, when the architectural design was followed a style Colloquial Renaissance that was designed thanks to the architect Francisco Jiménez de Siguenza.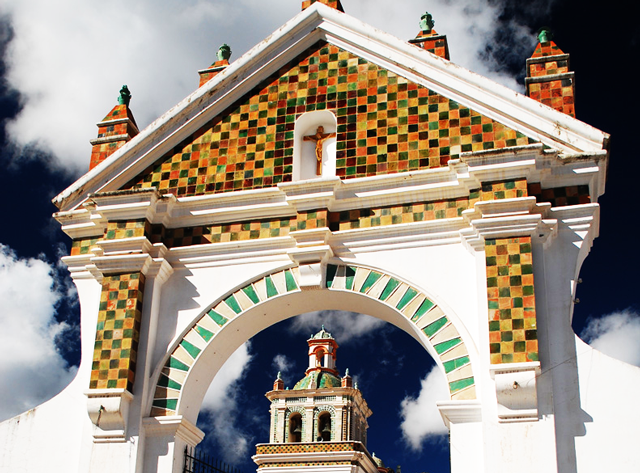 Although the most important thing according to the historians is that in the basilica one can still observe the Chapel of the Indians inside the nave of the temple (known more for the space between 2 arched columns).
The large number of devotees who came to the basilica performed their religious acts in an open air chapel because the Indians had the tradition of celebrating this type of ceremonies in contact with nature.
Historically it is known that with the passage of time the temple became saturated with believers more and more to the point that it no longer managed to accommodate a large crowd of people and colloquial pilgrims who came to the church.
That is why by 1651 the expansion works of the upper chapel along with three important parts of the Basilica were completed, such as the Main Nave, The Towers and the Atrium, which were remodeled at the same time as the major and important altars. Altarpieces.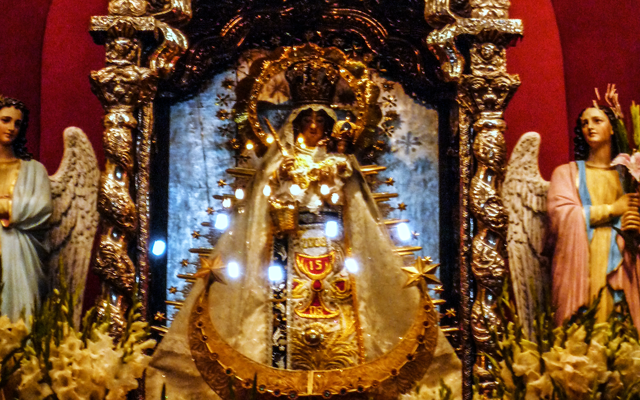 Historical data with greater relevance
It is known that in chronological order that in 1925 the Apostolic Brief of Pius XI delivered the prerogatives and titles of the Minor Basilica. In 1940, in a Supreme Decree the Basilica was declared a National Monument by the current President Enrique Peñaranda.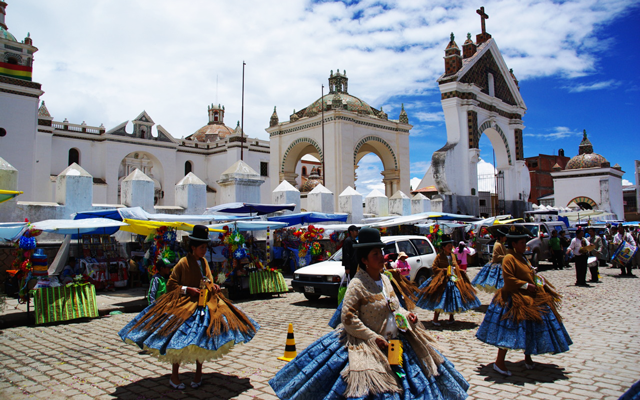 Enjoy the best tours throughout Peru, and discover the magical adventure of traveling and acquire unforgettable experiences with Machu Picchu Travel, we organize and advise you, do not hesitate and book with us.
We serve 24 hours a day, 365 days a year
Contact Us:
WhatsApp: +51984630919
Phone: + 51-84-264242
Animate to live a new adventure as well as our passengers already did, do not stay with the desire, that does not tell you about it...
Temas Relacionados