Chauchilla, cemetery located 30 km from the town of Nazca (located in the Ica region of Peru).
This sacred place built to bury and commemorate the dead is strictly related to several ancient cultures such as the Huari or the Nazca culture that reached their peak in the 9th century BC. Currently you can see different ancient remains such as: textile art, fragments of ceramics, as well as petrified mummies.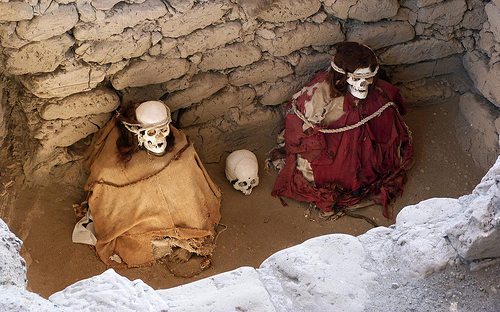 In the center and cemetery, despite the antiquity of the mummies, small traces of skin can still be seen, as well as some hair remains in the specimens that managed to maintain themselves despite the long time elapsed due to the unique and unique ecosystem that only the sandy terrain of Nazca can provide.
When visiting this incredible necropolis of his time, you will not leave anything to the imagination and is that in the now archaeological site you can see the mummies in the original tombs of their time, some of them are uncovered showing different calaverous faces that will watch you during your whole visit to the archaeological site.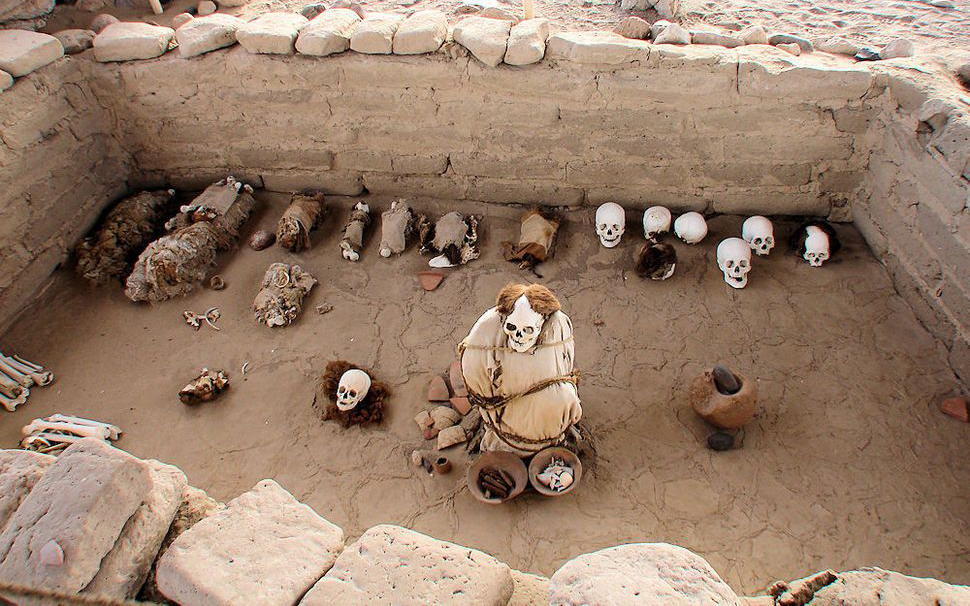 The arid paramo of the town of Nazca, with its varied and consequent gusts of air (especially at dusk), are the ideal companion that gives us an atmosphere of respect towards the corpses that lie free from the sorrows that would have overwhelmed them in life.
The conservation of the tombs is maintained so that national and foreign tourists can enjoy, know and learn a little about the pre-Hispanic cultures.
Beyond the history that told you about this historic cemetery, let's not forget Nazca, a city that always receives its visitors with a pleasant climate for tourism.
Historical facts
Over time, the besieged archaeological site was continually attacked by looters who disintegrated much of the archaeological and cultural treasures of what is to become our legacy, acts that would last until before 1997, the year in which this place became in a protected territory becoming from that date on a legal archaeological site.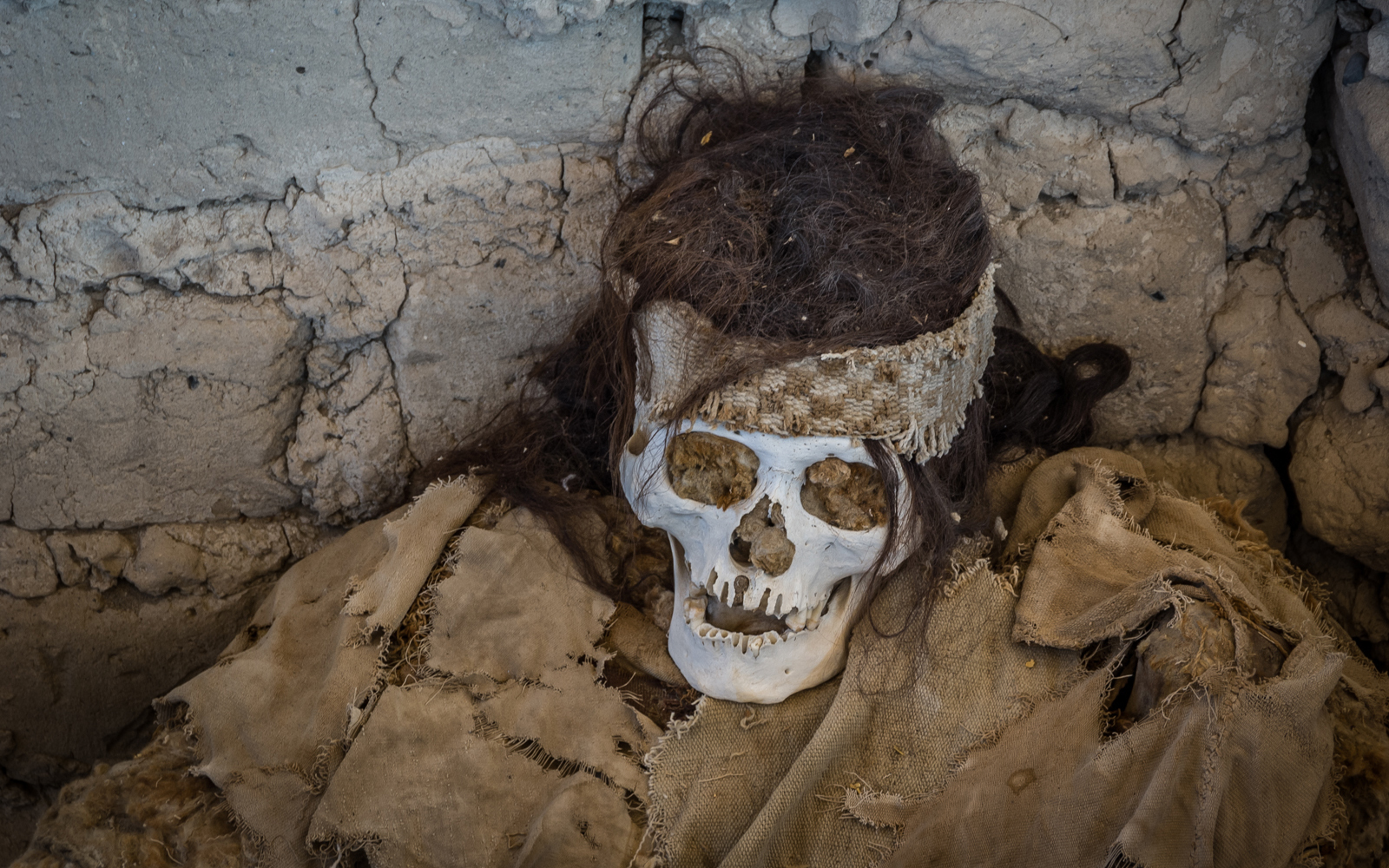 This cemetery has an extension of 2km being recognized as the most extensive in the Nazca Valley, as far as the construction material this was built with blocks of adobe (made with mud and straw).
On your route to the Nazca Lines you can choose to visit this beautiful place that is close to the enigmatic lines that are still a mystery for science or you can opt for our tour of 15 that includes this symbolic and peaceful destination.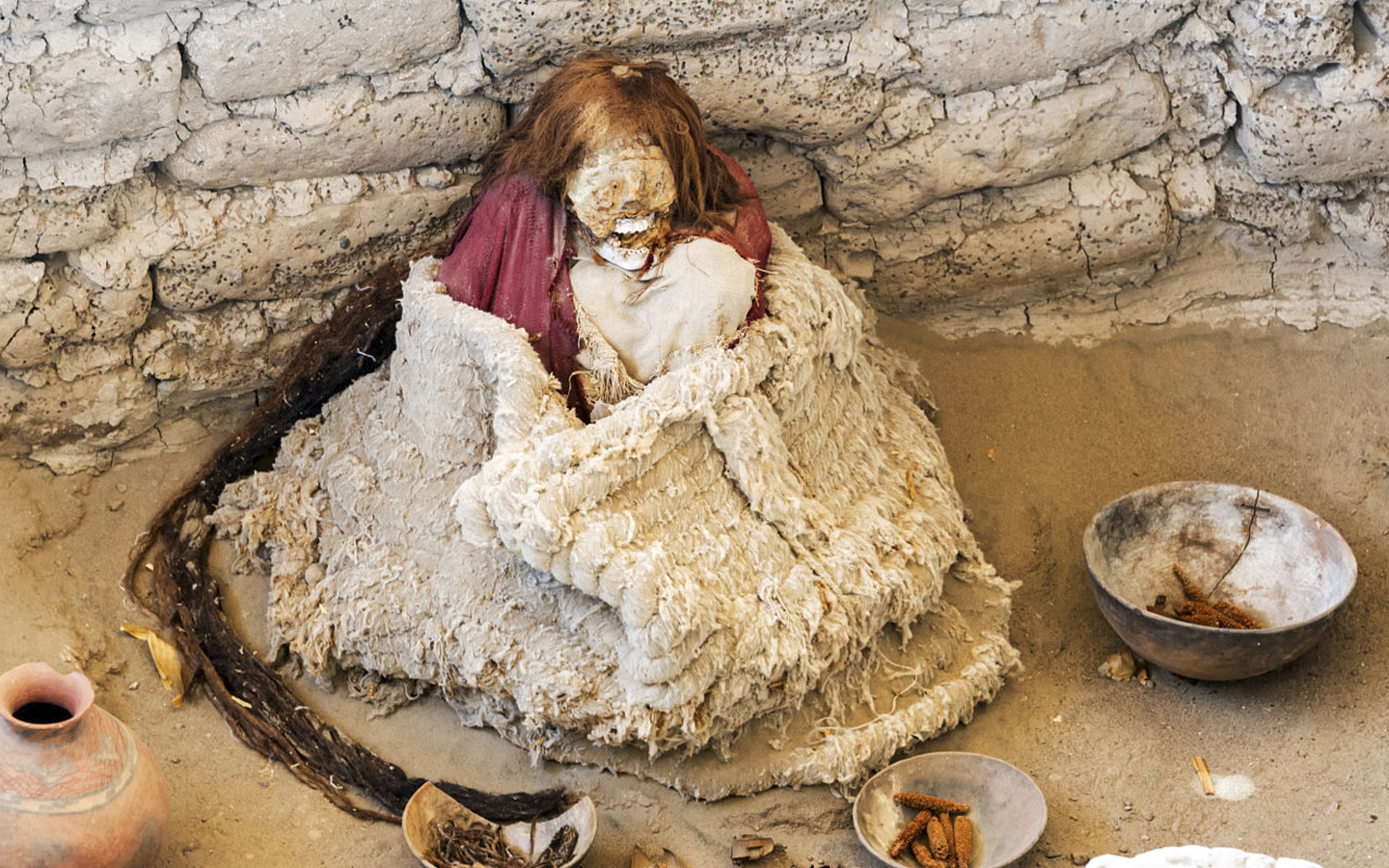 Embark on this wonderful adventure with the best travel agency in Peru Machu Picchu Travel.
We serve 24 hours a day, 365 days a year
Contact Us:
WhatsApp: +51984630919
Phone: + 51-84-264242
Animate to live a new adventure as well as our passengers already did, do not stay with the desire, that does not tell you about it...
Temas Relacionados