Lithic Museum of Pukara - Puno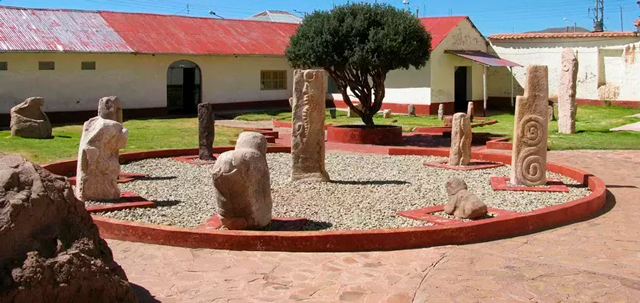 The Lithic Museum of Pukara is located in the province of Lampa, Puno region. The name that leads to the Lithic Museum refers to its different exhibition halls, which are responsible for presenting all the lithic material that was obtained from the different excavations of the inhabitants of the Pucará culture.
Due to the incredible pieces found, the Museum of Pukara became since 2002 as part of the Cultural Patrimony of the Nation. The condition of the place is unfavorable for the correct preservation of these items. Up to the present, work and procedures have been carried out to adapt the site correctly and not to cause any deterioration in these historical pieces.
All the excavations made in the area, brought with it a great variety of pieces, which we can qualify in 3 groups: monoliths, stelae and zoomorphic sculptures.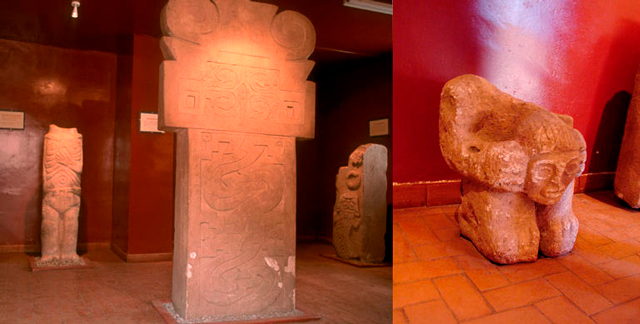 The stone monolith Degollador (Hatun Ñakaj): The expression shown in this article is somewhat cruel, since in it we can see a man sitting with one of his hands (right) extended and resting on his knee, which has him holding a human head, while on the left a gun is seen and on the head a kind of cap with 03 puma heads.
Stele of rain or lightning: A job well done, measures about 2 meters high, its most outstanding feature is its puma head and its fish body.
The devourer: An article where you can see a naked man with well marked ribs, but also that this man is devouring a child.
In the museum not only these items are shown, but also they can see photos, maps, diagrams, all of them with the aim of informing everything related to the Pucara culture.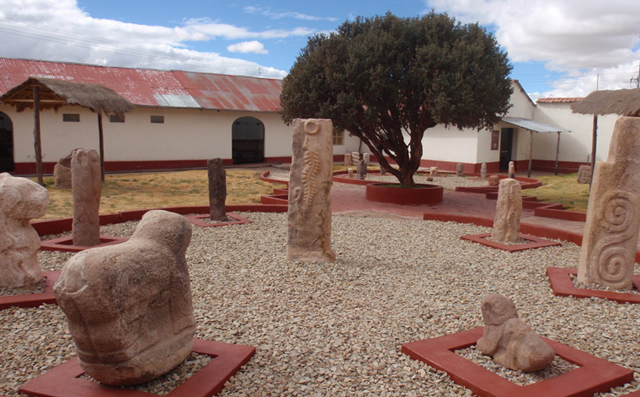 Machu Picchu Travel invites you to visit this beautiful place, for it to offer the tour of the Ruta del Sol Cusco - Puno, a full day tour with different stops before arriving in Puno. What do you expect to see the Pukara Lithic Museum?
We serve 24 hours a day, 365 days a year
Contact Us:
WhatsApp: +51984630919
Phone: + 51-84-264242
Animate to live a new adventure as well as our passengers already did, do not stay with the desire, that does not tell you about it...
Temas Relacionados