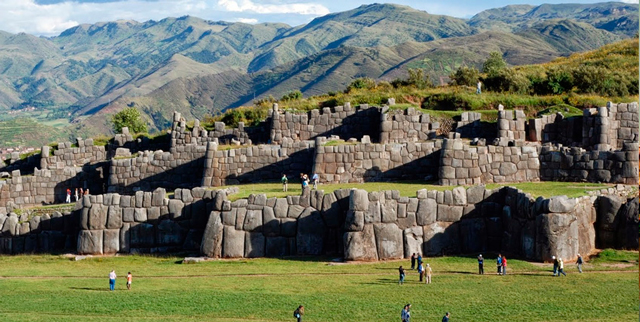 The Sasayhuamán complex is an archaeological group located two kilometers from the city of Cusco, it is a "ceremonial fortress" located at 3700 meters above sea level, surrounded by the Ausangate, Pachatusan and Cinca mountains, occupies an extension of 3093 hectares. Built with huge carved rocks, united with absolute precision.
Of its constructions
The doors, their towers and terraces of Sacsayhuamán stand out, the doors are those that communicate different levels through stairs, Garcilaso de la Vega mentions three: Tiu Puncu, Acahuana Puncu and Wiracocha Puncu. It is also known Cahuide tower, which was probably a building of four superimposed bodies, the first body would have had a square floor; while the last three would have had a cylindrical shape, thus being a building of exceptional outline and of great historical value.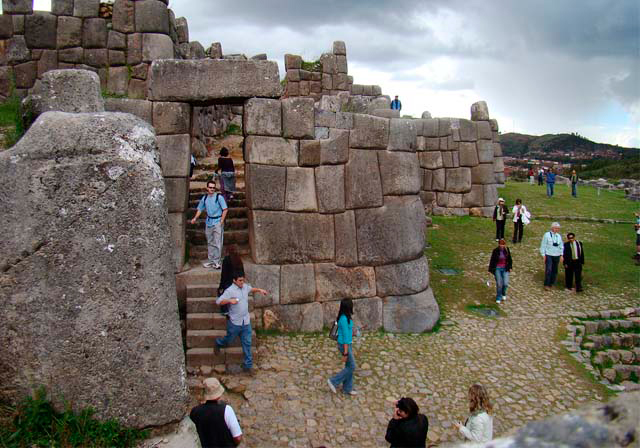 Curious facts of Sacsayhuamán
• His name is a Quechua term meaning "satiated hawk"
• Its construction took more than seventy years and required the strength of about twenty thousand men
• Its outer walls can exceed 9 meters in height
• Some of the stone blocks weigh more than 350 tons
• It was like a quarry to build the city of Colonial Cusco
• Throughout the complex there is an excellent system of water channels, as well as a rainwater drainage system.
• The geological formation of Yunkaypata, where Sacsayhuamán is located, is about 80 million years old, containing fossilized remains of sea urchin and other marine organisms.
• You can have fun in a kind of slide formed by an erosion of large limestone masses, its polishing would be due to the seismic action of the fault where it is located.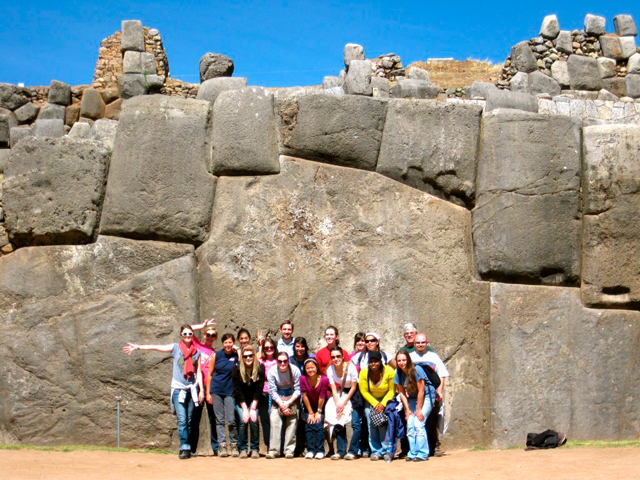 How can I get to this wonderful place?
You can visit Sacsayhuamán in two ways: the first option is to hire the services of a tourist agency so you will have the opportunity to know more about this place with a specialized guide and also with a transport service. The second option is to walk down the street Sweden, doubling in Huaynapata and continuing on the slippery, until you reach the ring road. Do not forget to buy your partial tourist ticket or your general tourist ticket, this according to the places you want to visit.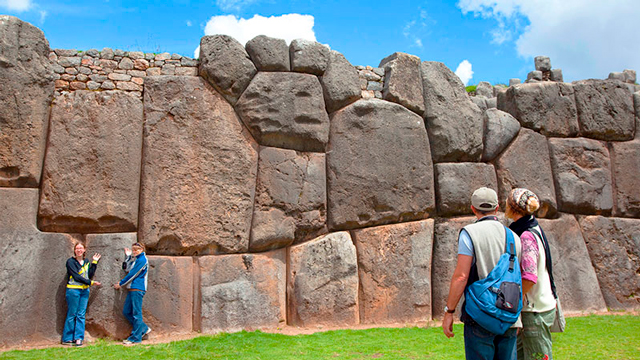 Would you like to know Sacsayhuaman? Book now the City tour in Cusco with the best travel Agency Machupicchu Travel.
We serve 24 hours a day, 365 days a year
Contact Us:
WhatsApp: +51984630919
Phone: + 51-84-223010
Temas Relacionados