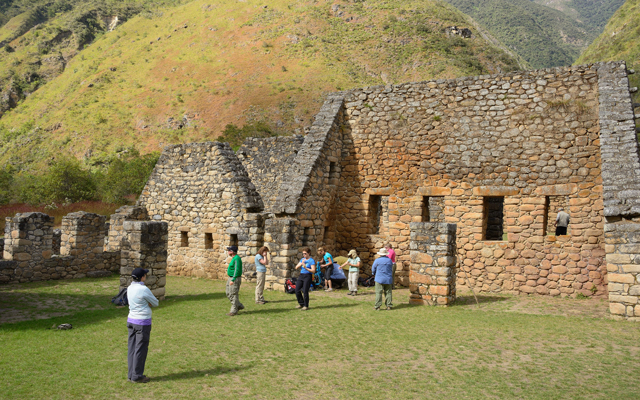 "It is believed that an archaeological site was a place dedicated to the treaty of Water" or that "It served as a place of shelter before entering Machu Picchu".
Chachabamba like ruins was discovered in the year 1940 being within the route of the traditional Inca Trail that followed the current next to the coast of the Urubamba river to a subtropical height of 2171 m.s.n.m. in the region that was known as the Antisuyo. Due to the form of their constructions and the architectural order that they are contemplating, it can be said that Chachabamba would also have been built with important religious purposes.
The entire route will surprise you with its beautiful paths delicately decorated with green forests and soft nature that will clear your mind for the trekking that this unmistakable place requires.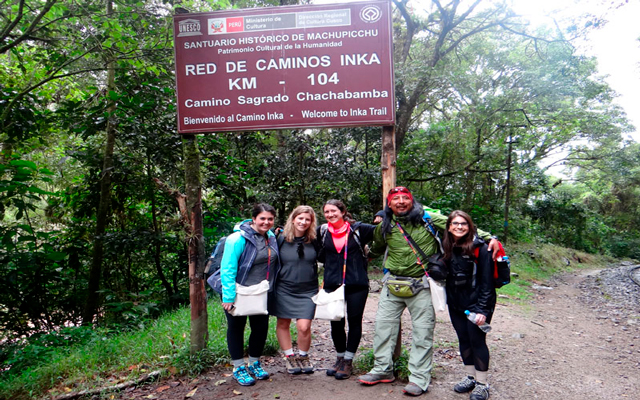 The Origin of its historical name
The name of this archaeological site has slight variations of Quechua. It is said that the Chachabamba comes from 2 words "Chacha" which means hives and / or bites produced by mosquitoes that live in the valley and "Bamba" that would have no meaning other than valley or place, which would have as a final result "Valle of mosquito bites".
Another of the theories about its possible translation and that you may find the most beautiful to hear is: "Valley of the origin of the waters", which derives from Quechua in its words obtained from the onomatopoeic sounds of nature in this case the syllables Cha ... cha ... "would come from the sound that water makes when falling down the waterfalls" giving full meaning to its translation into Spanish.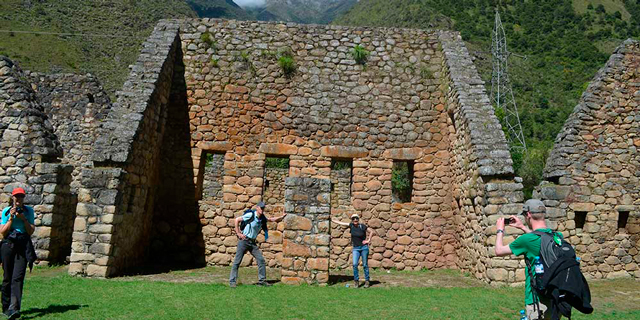 Embark on this wonderful adventure with the best travel agency in Peru Machu Picchu Travel.
We serve 24 hours a day, 365 days a year
Contact Us:
WhatsApp: +51984630919
Phone: + 51-84-264242
Temas Relacionados