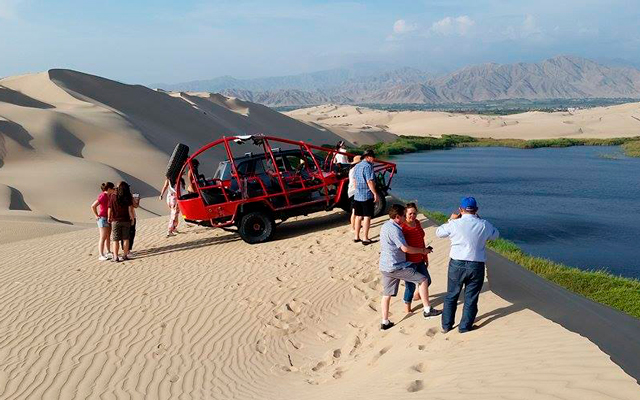 Located a few hours from Lima, The Moron lagoon is considered one of the only hidden oasis located in the town of Bernales, about 20 kilometers approximately east from Pisco, and it will probably cost you to get to it, but when you do It will really be worth it; Morón is a lagoon of a smaller size compared to Huacachina, but the beauty that hides in its surroundings is undoubtedly surprising, because the lagoon is surrounded by vegetation in full dunes, the waters of this lake are a blue green, which house different types of fish and birds that always haunt the place.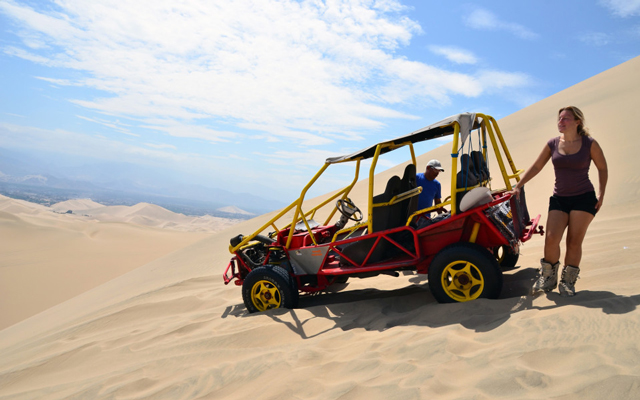 To get to this amazing you must take the Pan-American South in Pisco until you reach Km 231, from there you must go to the town of Bernales, from there you must make a walk of about 1 hour to reach the Oasis of Morón and the lagoon of the same name, but if you prefer not to walk, you can also do the route in 4x4 trucks but always taking the proper precaution, since the dunes in the south of Peru, especially in Pisco, are always dangerous. access to the town center of Bernales have already been significantly improved by the caucus, all in order to benefit not only tourists but also more than two thousand residents directly, thanks to these works, nowadays There are already traffic signs, bidirectional reflective studs to facilitate the visibility of vehicles that could travel along this route at night.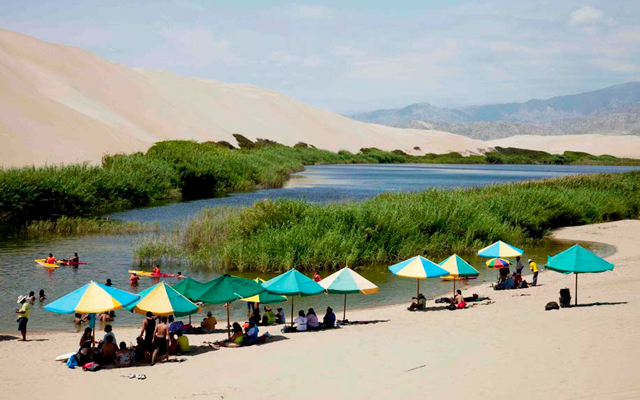 But if the question that overwhelms you at this time is what activities can be done in the place? Well, do not worry, in this oasis you can do activities such as photographing the exotic birds that live in the lagoon, and if your problem is the sun, you do not have to worry so much because in the place there are small cabins where you can rest from the sun; but if you prefer water, there are also various activities for it, one of the most practiced is kayaking, you can also do diving, swimming and sandboarding, another of the activities recommended in the place is to make a picnic, but always taking care to mother nature.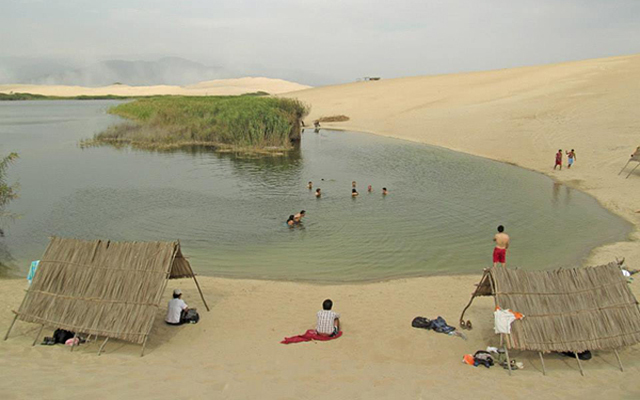 We serve 24 hours a day, 365 days a year
Contact Us:
WhatsApp: +51984630919
Phone: + 51-84-264242
Animate to live a new adventure as well as our passengers already did, do not stay with the desire, that does not tell you about it...
Temas Relacionados