The town of Pinchollo is located on the road that goes towards Cabanoconde at more than 3600 meters above sea level, it belongs to the jurisdiction of the main town of Cabanoconde - Arequipa, appearing as an annex today.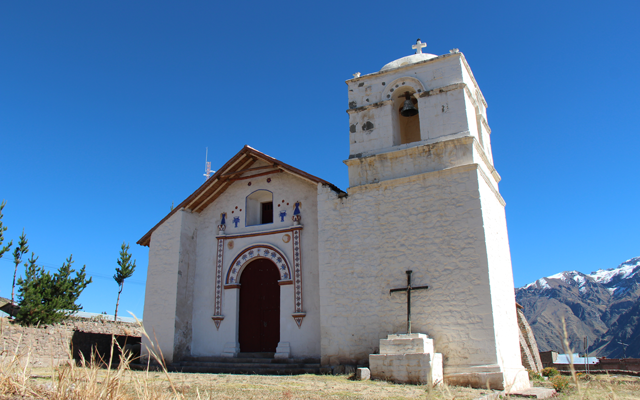 Curious facts of the town
The protective hill of the town is the Hallimarka located south of Pinchollo.
Experiential tourism can be carried out, visitors to Pinchollo can spend more than two days with the locals and share their food, daily activities and ancestral customs such as dances, Andean rituals, among others.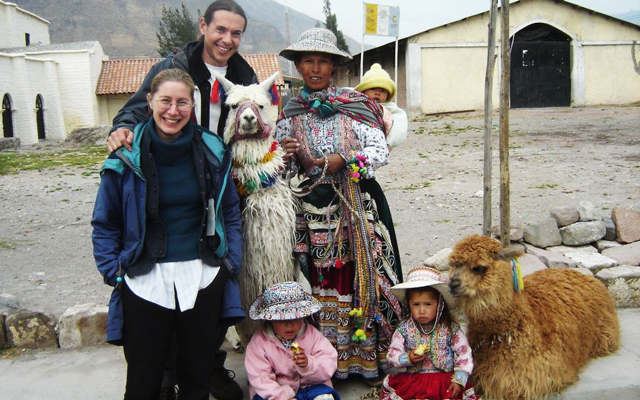 From the Temple of San Sebastián de Pinchollo
It is located on the southwest side of the square on a platform, and to enter this temple is accessed by some terraces similar to terraces. Suffered enough reconstructions, being the smallest in the area. On an urban level, this building is an element of visual, social and cultural reference. One of the most important religious festivities is on January 23 in honor of San Sebastián.
Among its features we have:
It has a single tower, with a square floor that is attached next to the epistle.
Its plant is rectangular and of a single nava very elongated.
On the gospel side are the sacristy and the baptistry.
The main facade of the temple is quite sober, decorated with murals and reliefs.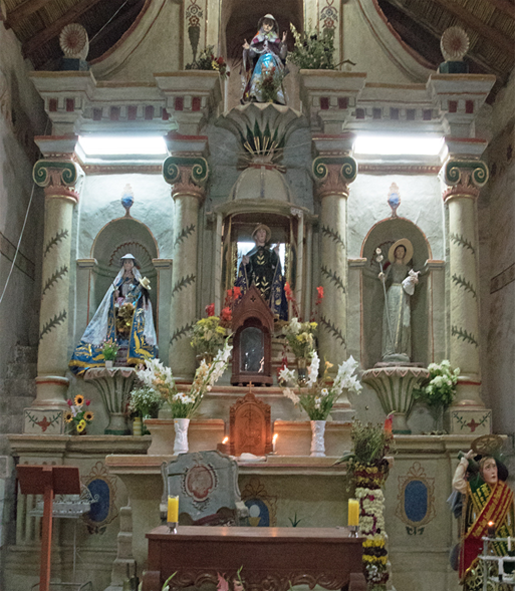 Géyser Fuye
It is one of the few geysers that periodically throws large amounts of steam, this magical place is located at the bottom of the Hualca Hualca mountain. The landscape that surrounds this impressive place has a great variety of flora and fauna, the inhabitants of Pinchollo dedicated to livestock and agriculture let their cattle and their horses graze this because of the abundance of pastures, also surrounding the area some birds like condors and smaller birds.
A geyser is a type of source that emits underground water vapor, this is due to the existence of a volcano. In this case it is due to the Sabancaya volcano. "Towards the geysers of Pinchollo or water volcanoes" is the name given by the authorities to the new circuit of the Colca Valley. There is a kind of source where water reaches 85 degrees Celsius where eggs can be cooked quickly.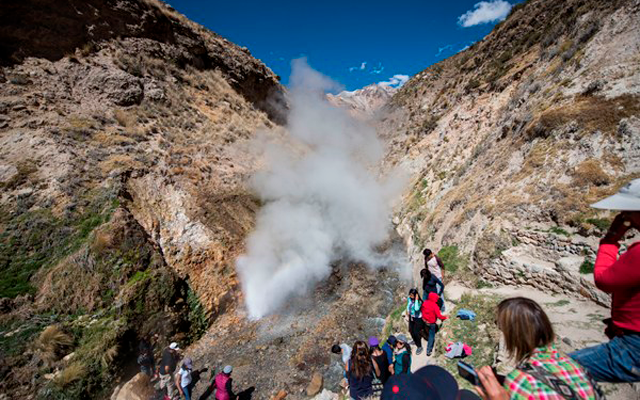 Visit the Colca Valley and know more about all its tourist attractions, La Cruz del Cóndor, The Pinchollo Temple, the Pinchollo Geiser and more. We have the best tours throughout Peru, cheer up and travel with the best travel agency Machu Picchu Travel.
Tour in Perú 25 days: Lima, Nazca, Machupicchu, Trujillo, Chiclayo, Señor de Sipan, Chavín De Huántar, Arequipa, Cusco
We serve 24 hours a day, 365 days a year
Contact Us:
WhatsApp: +51984630919
Phone: + 51-84-264242
Animate to live a new adventure as well as our passengers already did, do not stay with the desire, that does not tell you about it...
Temas Relacionados