PAYMENTS WITH CREDIT CARD BY PAYPAL
How to send money through Paypal
Paypal is one of the most popular internet payment platforms of our time
IMPORTANT: In order to send your payment you need to create an account in Paypal
The steps to send us your payment are easy to follow:
1.- Log in to your Paypal account and associated your card.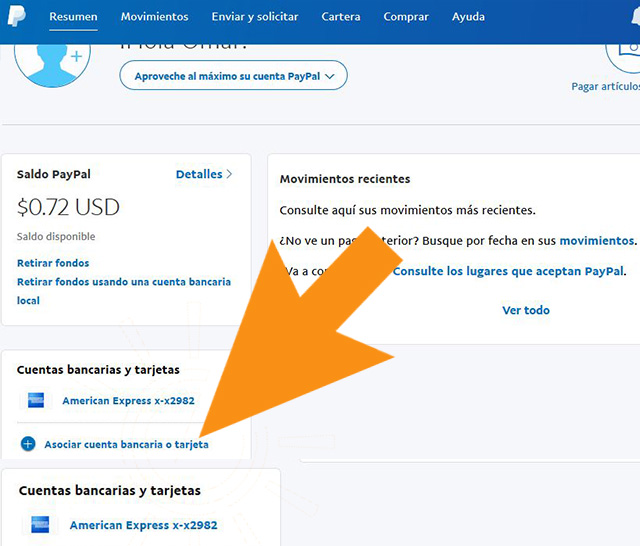 2.- Select the option "send and request "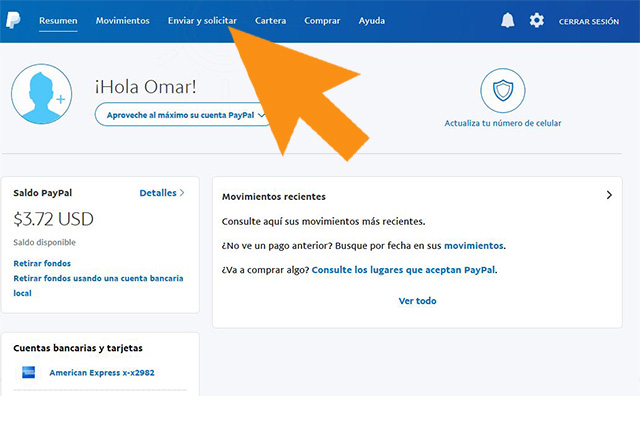 3.- Enter your option "Pay articles or services "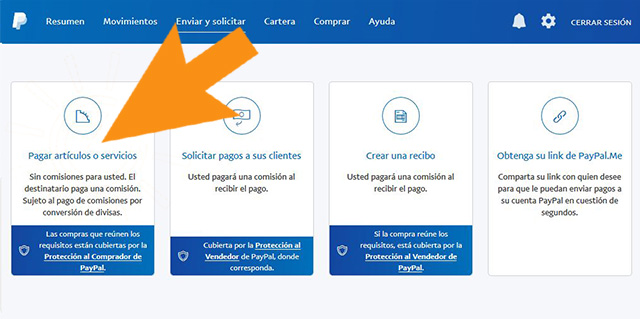 4.- Write the direction of email info@machupicchu.com.pe and then click on next.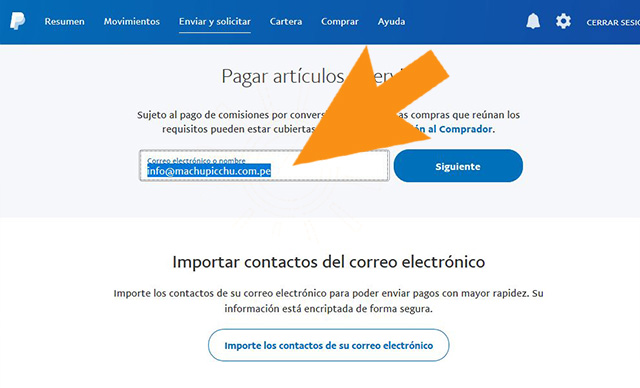 VERY IMPORTANT: Confirm that you have the correct email address before sending the money so as not to accidentally send the money to the wrong person.
5.- Enter the amount of money that your sales agent you have indicated, then select USD (American dollars). Click on the button "Continue" and wait for your payment response.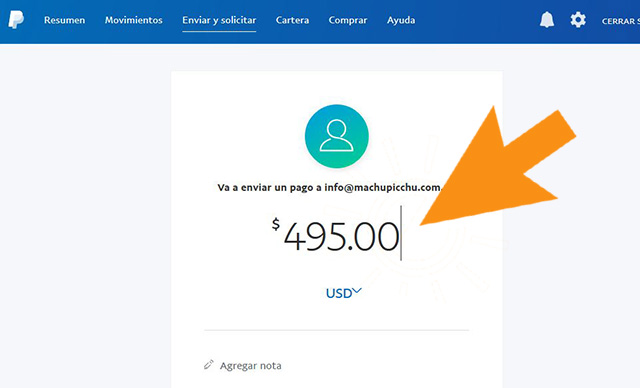 VERY IMPORTANT:Read the payment information, making sure there are no errors in the amount of payment and the information of the person to whom you send it.
6.- Click send payment  now and wait" and wait for your confirmation.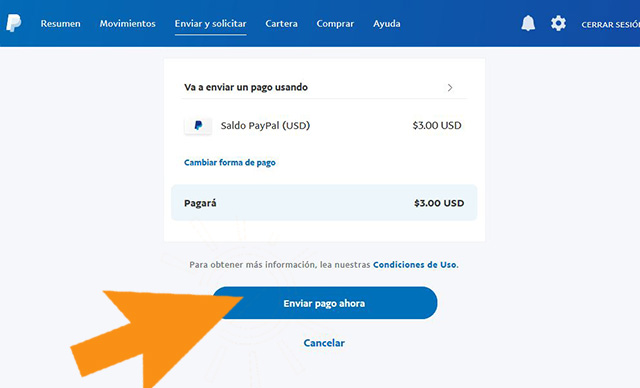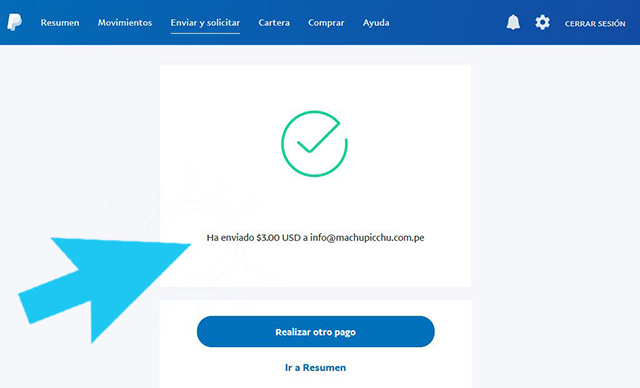 Temas Relacionados