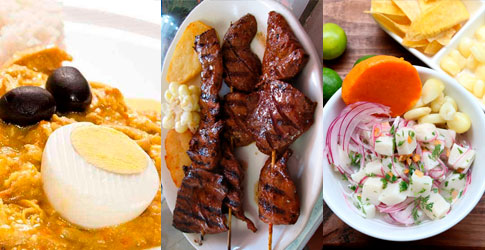 The "Peruvian Gastronomy" as such, is one of the great booms of Peruvian development that with the passage of time has been evolving, changing, overcoming challenges and ups and downs, experimenting with new flavors and exotic mixtures, its people who dedicated so much effort and dedication ended up positioning it within the great world trends as one of the most exquisite and varied.
The rapid growth of our culinary art gave us the opportunity to expand all over the world which means that in each restaurant on the planet one can try our wide variety of flavors, even so, we recommend you visit Peru to taste one of its delicious dishes and in the process why not take advantage to visit one of its wonderful tourist destinations such as Machu Picchu.
In Peru there is a varied amount of gastronomic specialties and not to mention the amount of dishes that are included in each of these. To save you the trouble of knowing which dish to choose, we recommend you some of the favorites by Peruvians and foreigners.
The first on our list is the most delicious
Chili pepper
The ají de gallina is nothing more than a delicious concentrated stew with a wide variety of species and a unique recipe that varies between restaurant and restaurant, this dish is usually somewhat rustic in its presentation, but its strategic combination of chicken fragrant wrapped with sauce of yellow pepper (the reason for its color) make it totally irresistible to the palate.
Where to try it?
There is a wide variety of restaurants that serve this dish in its main menu and you can find it anywhere in the center after your Tour in Cusco that includes several tourist attractions such as (The Cathedral Basilica, Qoricancha, Sacsayhuaman, Q'enqo, Puka Pukara, Tambomachay) if you want to take this tour with us your assigned assistant (transfer) will recommend excellent places to delight your palate with this dish.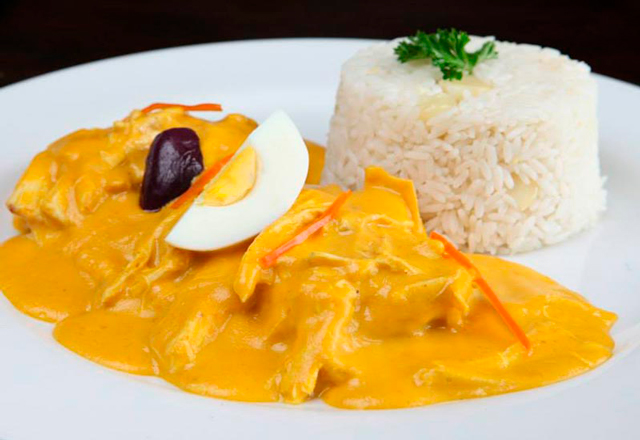 Why not an appetizer? Try the delicious Anticuchos
This type of food could be considered as an appetizer of great quality and that is oriented to the general public, if I had to describe the way in which this appetizer is presented, it would be very simple but very complex in essence. Its ingredients are simple pieces of red or white meat dipped in sauce and always accompanied with a portion of potatoes, in some cases it is also accompanied with pieces of onion.
Where to prove it?
The anticuchos can be found in local markets or restaurants of great prestige although this is also considered street food because it can usually be found in the streets, it is easy to differentiate the merchants who sell this type of food since you will always see them with your charcoal grill and preparing your delicious meats.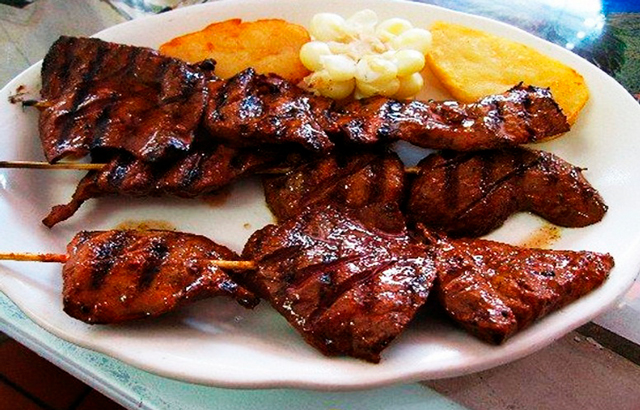 Speaking of flag dishes Where was the delicious? Ceviche
I recently explained to you about the great variety of gastronomic specialties that you can find in Peru and one of these is the marine food and its Peruvian Ceviche that in Peru is recognized as your signature dish.
There are many varieties of Ceviche to taste some made with sea bass, others with bonito or lake trout, the only thing that does not change is that spicy liquid made with citrus fruits with enough yellow pepper to give it that distinctive spiciness, because Ceviche Pica is not Ceviche, but if you're not into spicy food you can also try the second option that does not include too much chili in its preparation (this should be indicated to the chef who will assist you).
Where to try it?
As this is the flag dish of Peru, you can find it almost anywhere, although the recommended thing to taste of this delicate dish is to visit Lima, the Peruvian capital and Ciudad de los Reyes to embark on an adventure of flavor and spiciness, Lima is at your fingertips and has prepared for you the best tourist and archaeological destinations such as the (Pyramid of the Huaca Pucllana, the Catacombs of Lima and a distinctive tour through the center of the city and its emblematic plaza de armas).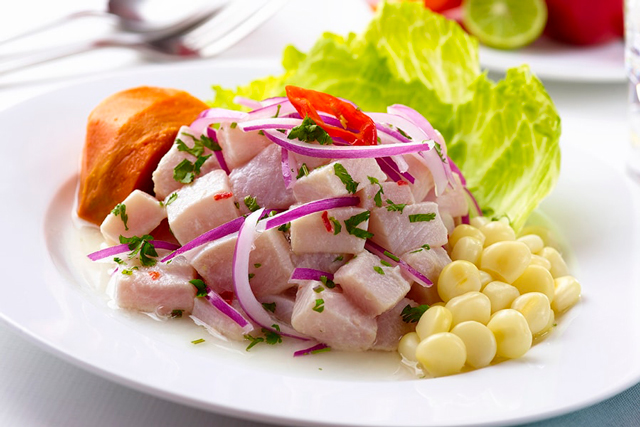 If you want to enjoy a gastronomic adventure and at the same time discover new unique experiences in Peru we recommend our 5-day tour where you will visit not only Lima but other very attractive tourist destinations such as the Imperial City of Cusco.
We serve 24 hours a day, 365 days a year
Contact Us:
WhatsApp: +51984630919
Phone: + 51-84-264242

Animate to live a new adventure as well as our passengers already did, do not stay with the desire, that does not tell you about it...
Temas Relacionados