The Qosqo Center for Native Art is an institution dedicated to disseminating art, as well as the conservation and collection of Folk Music and Dance of Cusco and all of Peru, with its samples of typical dances of the city and its spectacular museum of costumes typical, is located at Avenida el Sol number 872 a few meters from the site museum of Qoricamcha. They say that in a well-known bar called "La Rotonda", several members agreed to create and found an institution which can promote the native art of the city of Cusco.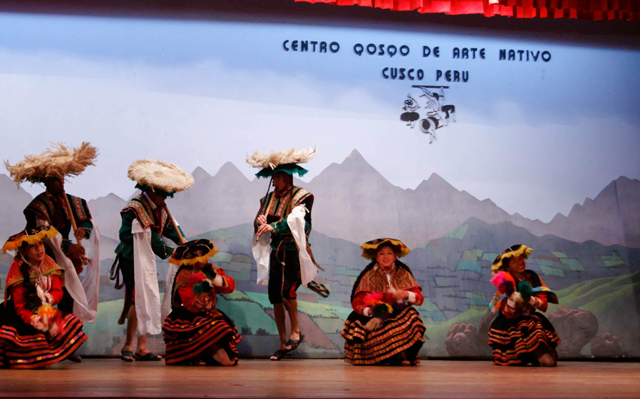 Facts you should know about the Qosqo Native Art Center
It was formally founded the first week of the month of November 1924, being the president Dr. Luis A. Pardo who held office until 1929.
In the News it has in its repertoire 50 typical dances, a hundred of melodies of Cusco, great collection of traditional costumes and musical instruments.
Its cast is made up of 70 artists. The Qosqo Native Arts Center has participated in national and international festivals such as: Bolivia, Argentina, Colombia, Chile, Ecuador, United States, Canada and France.
The shows presented are for the general public and every day, all the staging is with folk music and dance from different provinces of the city of Cusco and Peru.
It has a beautiful museum where typical costumes and musical instruments are displayed, carnival costumes, rituals, warriors, agricultural and muhco more.
Among the most recognized dances are the Carnaval de Tinta, Sonconacuy, Cusqueño Carnival, Checamarka Dance, Catcca Carnival, Runquechunacuy, Qoyacha Dance, etc. Where you can see the colorful, fascinating costumes and how the dance manifests itself in each of the attendees.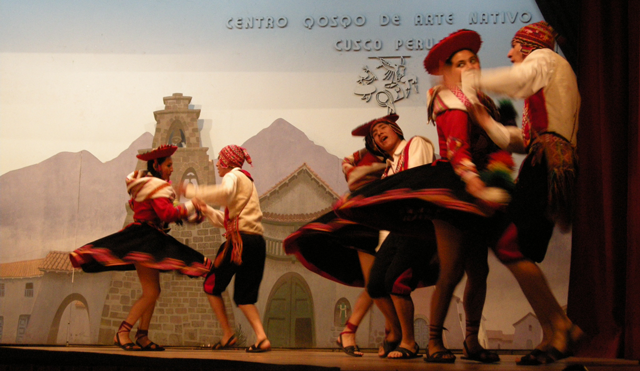 Of the presentations made by this Institution
It offers magic presentations of folk music and dance from Monday to Sunday, also on holidays from 18:30 hrs. until 8:15 p.m., in a modern theater located in the historic center of the city, you can also enjoy a wonderful museum of costumes and musical instruments typical of the region. When attending this event, national and foreign visitors will be pleasantly impressed and will take an unforgettable memory, I remember that the income has a cost of 25 soles.
| | |
| --- | --- |
| ACTIVITIES | SCHEDULES |
| Visit the Museum and Cultural Video | 18:30 a 19:00 hrs |
| Presentation of Dances | 19:00 a 20:15 hrs |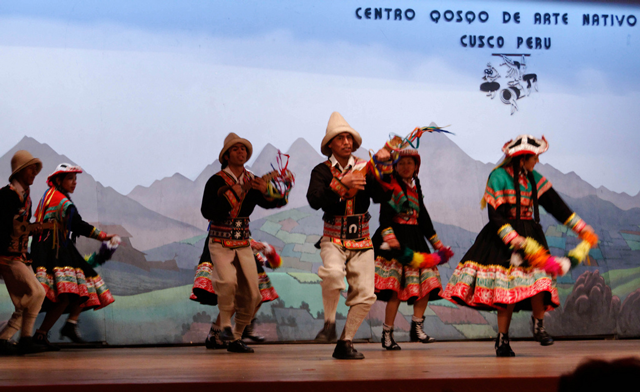 Machupicchu Travel organizes the best of your trips to the city of Cusco and to all of Peru, do not wait any longer and contact us by going to our website: www.machupicchutravelagency.com, a sales agent will be waiting for you to start the live chat , we attend 24 hours a day, 360 days a year, book now!
We serve 24 hours a day, 365 days a year
Contact Us:
WhatsApp: +51984630919
Phone: + 51-84-264242
Animate to live a new adventure as well as our passengers already did, do not stay with the desire, that does not tell you about it...
Temas Relacionados