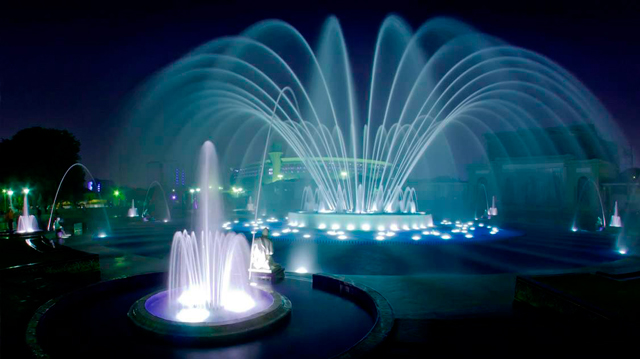 Also called ashe water park or Magic Water Circuit; is a park that is located in the neighborhood of Santa Beatriz in the Cercado of Lima in the city of Lima, capital of Peru.
It is a park where you can enjoy a nocturnal presentation of water fountains and lights; It was inaugurated in 2007 and in 2009 it was awarded a Guinness record for being a world's highest fountain complex in a public park.
The magic circuit of the waters, is a municipal project of great importance recognized nationally and internationally as one of the main attractions of the city of Lima, likewise it became a symbol of recovery of public spaces, and icon of modernity of the city, thus promoting the improvement of the quality of life of citizens since its inauguration that was on July 26, 2007.
This fantastic circuit, including the recovery of about 7 thousand trees, as well as the restoration of all the monuments that are located in the park of the reserve.
Nowadays Lima has a magnificent show in a space full of magic, fantasy and in the same way a lot of culture, which is also a place of encounter and enjoyment for the whole population.
It is a fantastic tour of a total of 13 ornamental fountains, which are controlled electronically and in conjunction with the synchronized lights game offer a real visual spectacle.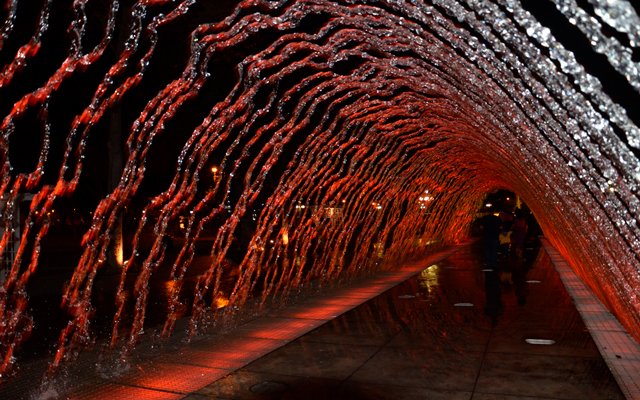 It has the following sources:
• Magic Fountain
• Fountain of Fantasy
• Fountain of Illusion
• Visitable Dome Fountain
• Tangüis Fountain
• Source of Harmony
• Rainbow Fountain
• Tunnel of Surprises Fountain
• Labyrinth of the Dream Source
• Source of life
• Source of the Traditions
• Children's Fountain
• Rio de los Deseos Fountain
The most exciting are the projections of dancers moving in a giant cloud of water which is formed in the main source of the Water Park. Visitors can enter some sources, in this way interact with the jets of water.
Embark on this wonderful adventure with the best travel agency in Peru Machu Picchu Travel.
We serve 24 hours a day, 365 days a year
Contact Us:
WhatsApp: +51984630919
Phone: + 51-84-264242
Animate to live a new adventure as well as our passengers already did, do not stay with the desire, that does not tell you about it...
Temas Relacionados