The Madre de Dios River, also known as the Amaru River, flows through the southeastern part of Peru in the Madre de Dios region and encompasses the provinces of Manu and Tambopata. The river Madre de Dios is the main river basin of the region, it originates in the department of Cusco, in the headwaters of the river Pilcopata, located in the Nevado de Pucará southeast of the town of Paucartambo.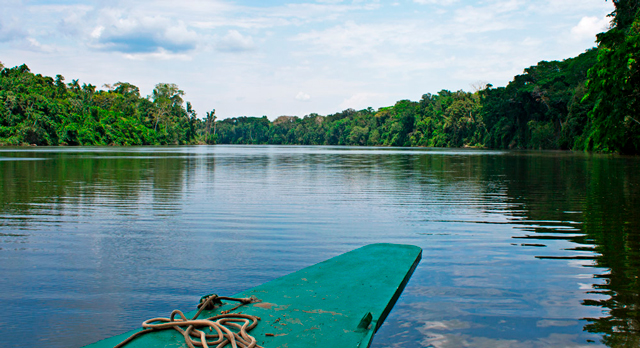 Curious data of the Madre de Dios River
The Madre de Dios River and its tributaries are navigable at any time of the year, you can travel without difficulties from Puerto Maldonado to its convergence with the Beni River.
In the wet season it is brown, it flows quickly and it looks very impressive.
The main tributary of the Madre de Dios River is the Inambari river, which is born in the department of Puno.
The reason for its high flow is because it is located in a very humid area of ​​the Peruvian Amazon.
Among the activities developed on its banks are the selective felling of fine woods and agriculture, there are also mango plantations and gold mining.
Along the river there are several parks and national reserves such as the National Park of Manu, the Natural Reserve of Tampopata - Candamo and the Bolivian National Reserve Manuri-Heath.
Near Puerto Maldonado it has a width of 150 meters.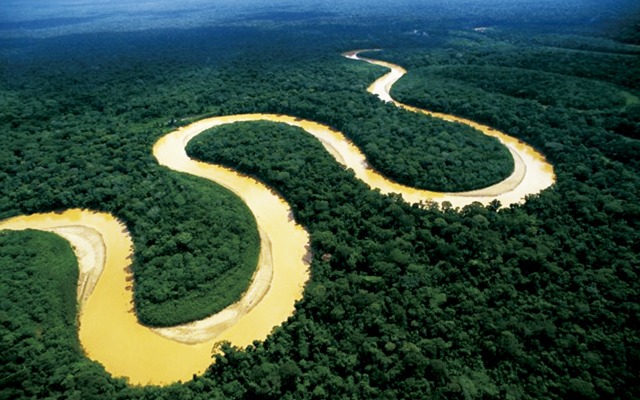 Its main tributaries are:
The Manu River: it has an approximate length of 390 kilometers and is born in the Manú National Park and flows into the Madre de Dios.
The Inambari River: tributary of the right bank, with a length of 390 kilometers passing through the city of Bethlehem and empties into the Madre de Dios near the city of Inambari.
The river of the Stones: affluent of the left margin, with a length of 640 kilometers happening through the city of the Stones and ends at the Mother of God in Puerto Maldonado.
The Tambopata River: affluent of the right margin, with a total length of 350 kilometers passing through the city of San Rafael and flows into the Madre de Dios.
The Heath River: tributary on the right bank forms the international border between Peru and Bolivia and has a length of 217 kilometers.
The river Seine: This river is a tributary of the Bolivian lands on the right bank in the lower course, and flows into the river Seine.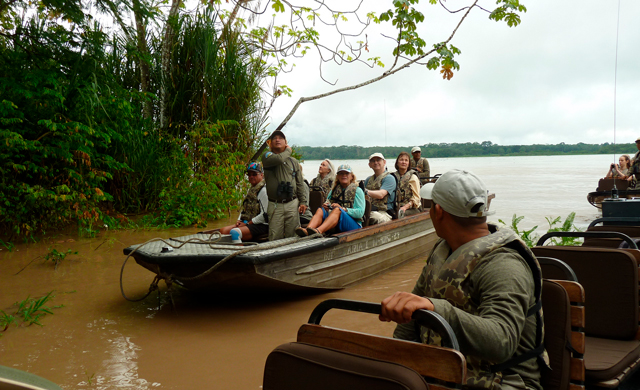 If you want to know this beautiful river and sail in its waters, you can take a tour with the best travel and tourism agency Machupicchu Travel.
We serve 24 hours a day, 365 days a year
Contact Us:
WhatsApp: +51984630919
Phone: + 51-84-264242
Animate to live a new adventure as well as our passengers already did, do not stay with the desire, that does not tell you about it...
Temas Relacionados