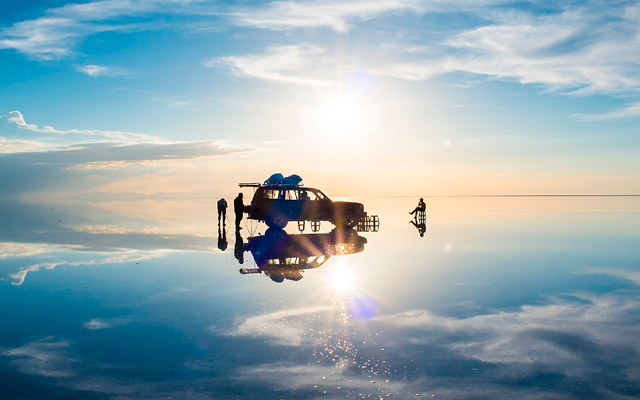 The Salar de Uyuni in Bolivia, the most extensive salt desert, which perfectly reflects in the sky during the summer which generates a surreal landscape.
Between Bolivia and Chile, it is located in the largest and highest salt desert in the world at around 3,650 m. s. n. m. It has an area of ​​10,582 km2 and approximately more than 10,000 million tons of salt.
The origin of the Salar de Uyuni goes back to about 40 thousand years. Result of an evaporation of the Minchin and Tauca lakes. The Salar de Uyuni is one of the main tourist attractions of Bolivia, and has an annual visit of 60,000 tourists, it is also one of the largest lithium reserves in the world.
It is also a place for young of three species of flamingos from South America in November: the Chilean, james and Andean. In the same way, it is a significant tourist destination. The land of the Salar de Uyuni is flat, which serves as a transport route through the Bolivian altiplano.
It is also one of the main tourist destinations in Bolivia, since approximately 60,000 tourists visit it every year.
On the banks of the salt are several hotels which are built with blocks of salt, this feature places them among the most extravagant hotels in the world.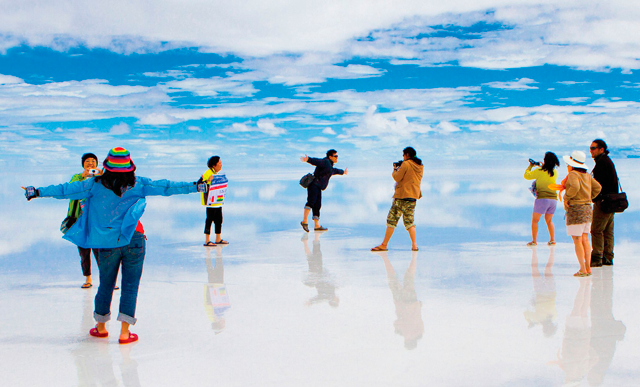 When to go
Salar de Uyuni has 2 different stations. The rainy season (from December to April) is at this time when visitors come to appreciate the impressive mirror effect of the Salar, in the months of December and January the rain is excessive, since you can cancel the trip.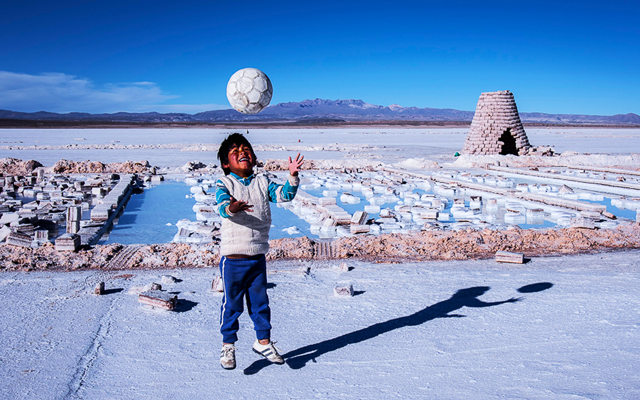 How to take great photos
The most outstanding aspects of the Salar de Uyuni is its infinite horizon which allows photographers the possibility of playing with the perspective and depth of the field.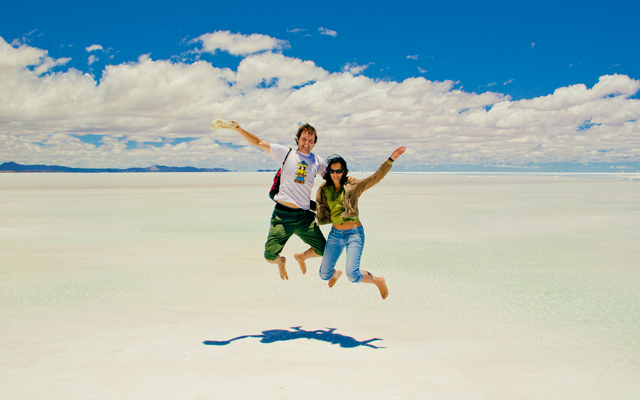 We serve 24 hours a day, 365 days a year
Contact Us:
WhatsApp: +51984630919
Phone: + 51-84-264242
Animate to live a new adventure as well as our passengers already did, do not stay with the desire, that does not tell you about it...
Temas Relacionados