Located in the district of Echarati, within the province of the Convention, only 20 kilometers from the city of Quillabamba and at an altitude of 900 m.s.n.m. on the left bank of the Urubamba river; seven tinajas is a stream composed of lithic outcrops of granitic type; in its route through the waterfall, the frozen waters came to work in the rock different types of wells of very irregular and whimsical shapes, forming a total of 7, which is why it bears the name of "Seven Tinajas".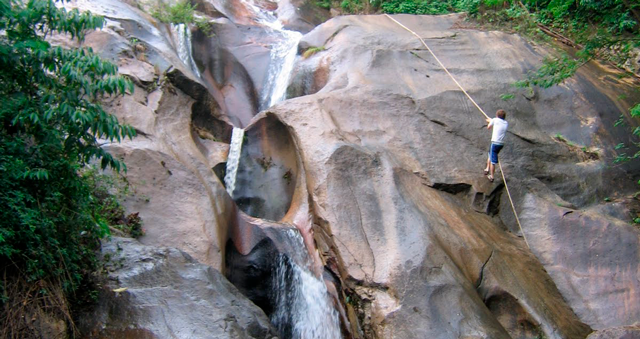 In the rainy season (from November to March) its flow increases considerably, while in times of drought or low season, the attraction to this waterfall is also due to its scenic beauty and landscape, not to mention the existing petroglyphs and much archaeological and anthropological importance, in these three panels were found, which present anthropomorphic figures, spirals with wavy appendices, rhombic figures, jagged lines and circles enclosing a spiral; A curious fact is that some of these iconographies are also reflected in the facial paintings of some ethnic groups that according to their beliefs served to protect themselves from diseases, while others of these drawings served to attract a good farm, others worshiped their deities and others that were used only for simple vanity; anthropologists think that possibly seven jars for owning these petroglyphs would have been an important place to perform cult ceremonies, possibly water as a life-giving.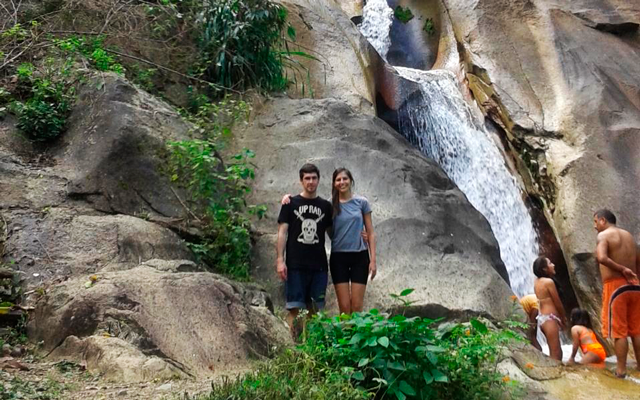 Today visitors come to this place to not only enjoy the wonderful view that "Siete Tinajas" offers, but also, because in this place you can bathe in these waters and have a good dip, especially if you go from 11 in the morning the water will fall excellent due to the tropical climate where it is located, in the place you will also find lobbies to change and a restaurant where you can order dishes from the region; You can also take a walk around the area and find a host of wildlife to visit, from fruit trees, beautiful tropical flowers, fields of some fruits such as cocoa that is used to make chocolate and butterflies of shocking colors.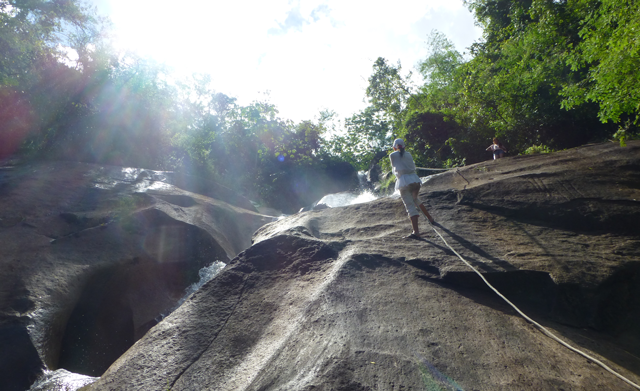 Enjoy the best tours throughout Peru, and discover the magical adventure of traveling and acquire unforgettable experiences with Machu Picchu Travel, we organize and advise you, do not hesitate and book with us.
We serve 24 hours a day, 365 days a year
Contact Us:
WhatsApp: +51984630919
Phone: + 51-84-264242
Animate to live a new adventure as well as our passengers already did, do not stay with the desire, that does not tell you about it...
Temas Relacionados