In Quechua Allpa Mayu known locally as Shuytu raru of Quechua origin "nevado oblongo" one of the mountain ranges of the Andes that is located in the northern part of the western branch of the Cordillera Blanca that is within the Huascarán National Park in Peru. It has an altitude of 5947 meters above sea level. In 1966 it was proclaimed by the magazine Alpinismus as "The Most Beautiful Mountain in the World".
It is located near the town of Alpamayo, between the streams of the Cedros and Arhuaycocha in the district of Santa Cruz (Huaylas) in the department of Ancash, has a glacier area of 4.69 km2 with a maximum altitude of 6005 and a minimum of 4745 msnm.
The access takes place from the city of Caraz at 2250 masl to 467 km from Lima at the northern end of the Callejón de Huaylas - Ancash by a carrózale trail of 28 km to reach the town of Cashapampa, from this town are 22 km of walk to along the Santa Cruz Creek until arriving at the town of Quisuarpampa. Then take a deviation to the north ascending the Arhuaycocha ravine to the Base Camp that is located at 4300 meters above sea level.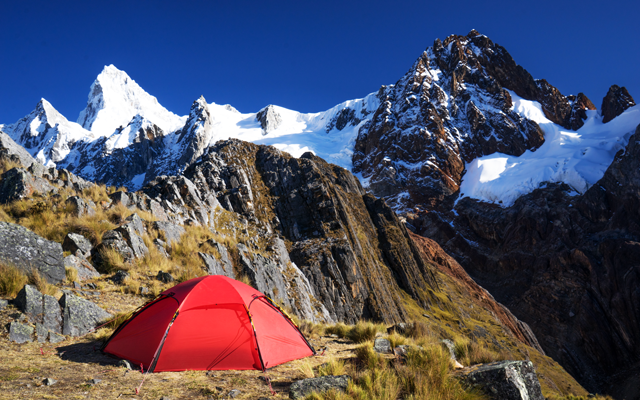 Alpamayo has 13 routes, of which the best known are: Basque - French, Ferrari, Japanese. The access to Alpamayo lasts between 5 to 7 days approximately, at present the expeditions ascend by the Arhuaycocha ravine climbing the south west wall (Ferrari route) that was climbed in 1975 with a grade of ascent D (difficult).
This snowy mountain got its current name from the hamlet of Alpamayo (Quechua allpamayu: allpa = earth; mayu = river) as well as its local name in Quechua ancashino in Shuytu rahu (shuytu = thin and lake, oblong up, rahu = snow).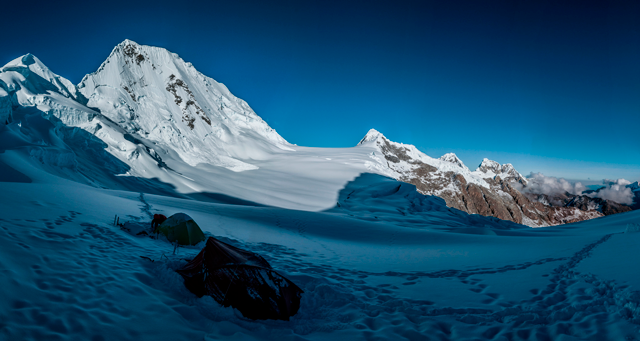 It is one of the several peaks of the Santa Cruz Massif, the northernmost of the Cordillera Blanca. With a scale of 450 m and with an average inclination of 60 degrees, it forms an almost perfect pyramid of ice, this one is distinguished by its unusual symmetry and exuberant aspect.
In 1965, the Peruvian climber César Morales Arnao received a letter from the mountaineer director of the Alpinismus magazine in Munich, inviting him to send in the name of Peru the photos of the Peruvian mountains that could enter the competition within the scenic photography competition, in which would indicate which were the 10 most beautiful mountains in the world. As a result of this contest, Alpamayo obtained the most votes.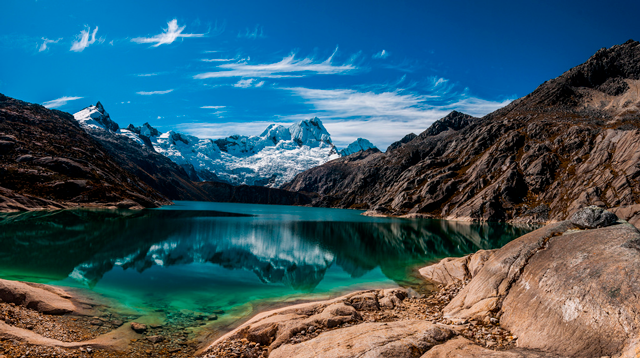 Enjoy the best tours throughout Peru, and discover the magical adventure of traveling and acquire unforgettable experiences with Machu Picchu Travel, we organize and advise you, do not hesitate and book with us.
We serve 24 hours a day, 365 days a year
Contact Us:
WhatsApp: +51984630919
Phone: + 51-84-264242
Animate to live a new adventure as well as our passengers already did, do not stay with the desire, that does not tell you about it...
Temas Relacionados