A mountain of the hill of Peru that is located in the center town of Pachapaqui, district of Aquia, Province of Bolognesi in the department of Ancash. It is located in the Cordillera Blanca, a chain that is part of the Western Cordillera of the Peruvian Andes. Its summit is approximately 5240 meters above sea level, due to that height the summit is covered with snow and because of its north declivity the glacier slides which has the same name that is currently in retreat.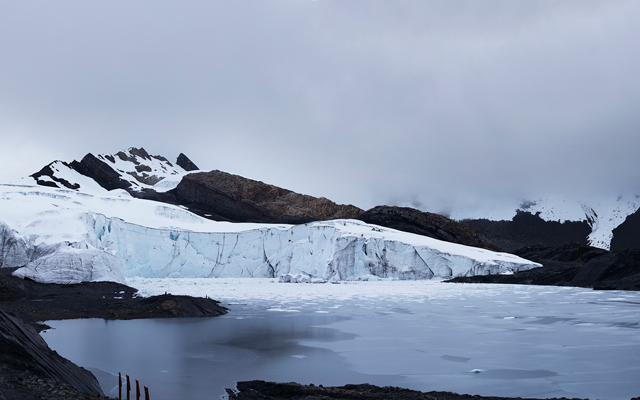 The name of this snow in Quechua means "Pampa in the background" or "Pasture In", the ascent is accessible to reach its peak, no experience of mountain climbing is required, but an experienced guide.
The Nevado Pastoruri "agonizes" over the problem of Global Warming which plagues our planet, for which some experts gave a prognosis in which they say that within 15 or 20 years. At the present time, on the skirts of the snowy mountain, you can now see naked rocks where previously there was abundant ice and snow. Dark spots have appeared as a result of the melting.
The rural community of Cátac was greatly affected by the reduction of visitors and sale of handicrafts, horseback riding, tour guide; They are losing their tourist attractions that surround this beautiful snowy mountain. In view of this problem, the authorities suspended access for three years and subsequently in 2011 it was partially reopened with limited quotas and other limitations to protect the natural environment.
The climate during the day is temperate and dry, during the cold night, with temperatures of 20 ° C to 5 ° C; In the periods of visit is recommended in January and December.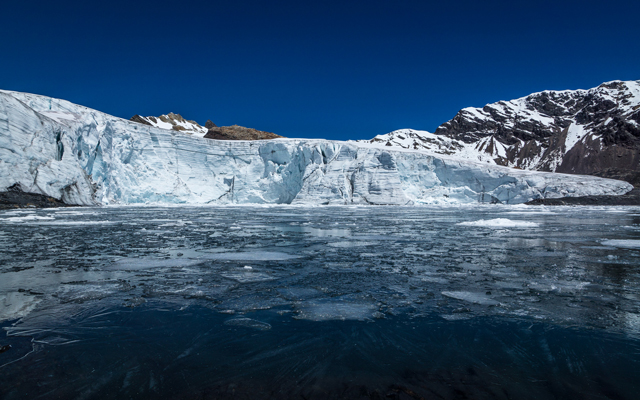 Tourist attractions
Eye of water Pumapa Shimin (Boca del Puma): this name has its resemblance to the mouth of a puma, this calls attention to the visual effects that are perceived in the waters caused by algae and sunlight, as this fact It produces multicolored effects in the water.
Gasified Water: They are springs that emanate from the depths, being their main attraction a regular dimension mouth that releases gasified water at a height of approximately one meter, the height reached is according to the phase of the moon.
Laguna de Potococha: En it we can find wild ducks, tacamas, El chirito, among others.
Puya de Raimondi: it is considered one of the most beautiful exponents of the Andean flora, with a life time that goes from 4 years to 100 years and reaches a height of 6 to 15 meters, presents an upright stem of up to 6 meters high.
Rock Painting: in the area of Pumapama are vestiges of archaeological remains of ancient cultures, since there are drawings and writings on the rocks and is visible to visitors.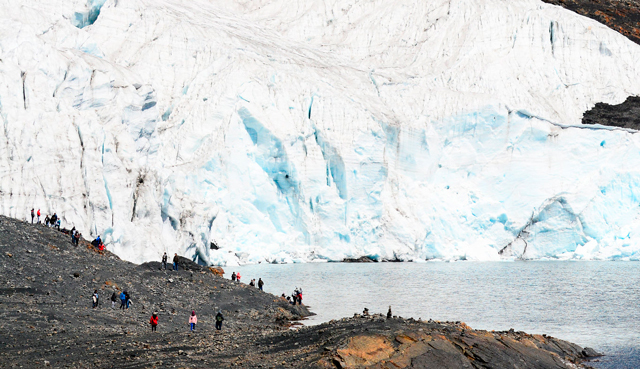 Embark on this wonderful adventure with the best travel agency in Peru Machu Picchu Travel.
We serve 24 hours a day, 365 days a year
Tour in Perú 25 days: Lima, Nazca, Machupicchu, Trujillo, Chiclayo, Señor de Sipan, Chavín De Huántar, Arequipa, Cusco
Contact Us:
WhatsApp: +51984630919
Phone: + 51-84-264242
Animate to live a new adventure as well as our passengers already did, do not stay with the desire, that does not tell you about it...
Temas Relacionados