It is a gala dance, typical manifestation which is full of history of the Peruvian highlands. This dance combines dance with acrobatics, unique creativity and great skill. It was named by Unesco as the intangible heritage of humanity, it is an artistic manifestation that combines dance and agility, likewise it expresses the customs of the Andean man.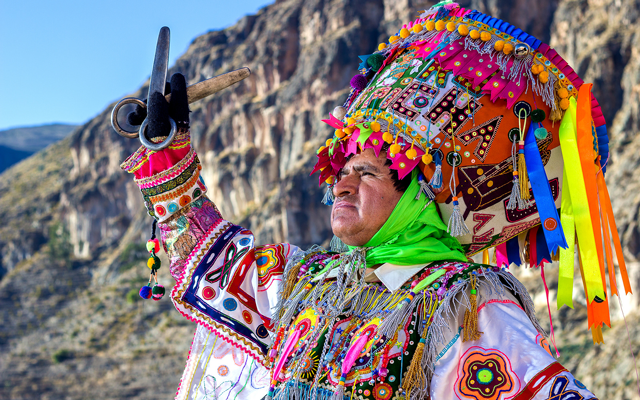 Its antecedents date from the 16th century and it was called at that time as Taki Onkoy word in Quechua which means "The rebellion of the huacas". According to beliefs, the huacas were beings who took possession of the Indians to make them dance and sing, avoiding the imposition of other gods in order to keep their religion alive.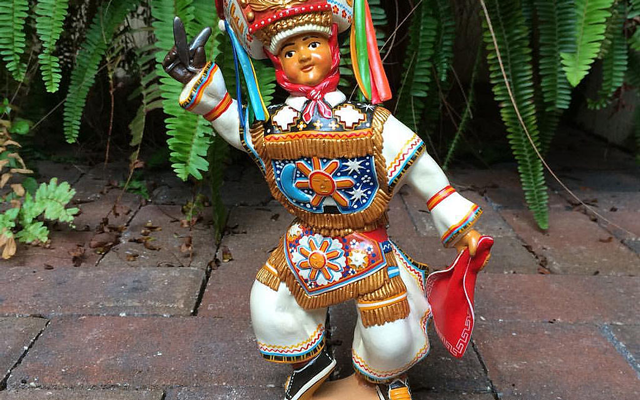 It was said that this dance fulfilled the purely festive role, where it was danced with reasons to render worship, perform irrigation work or simply plant. These dancers with the main artists of this art, demonstrate their skills, strength and strength both physically and spiritually, this demonstration is called Atipanacuy, this challenge forces the dancers to perform acrobatics and difficult jumps to the beat of the violin and the harp, while they sound the scissors that consist of two sheets of metal that measure 25 centimeters each.
The Dance in Huancavelica and Ayacucho
In many places of Peru this dance is developed, however, in two of the departments currently stand out: Huancavelica and Ayacucho.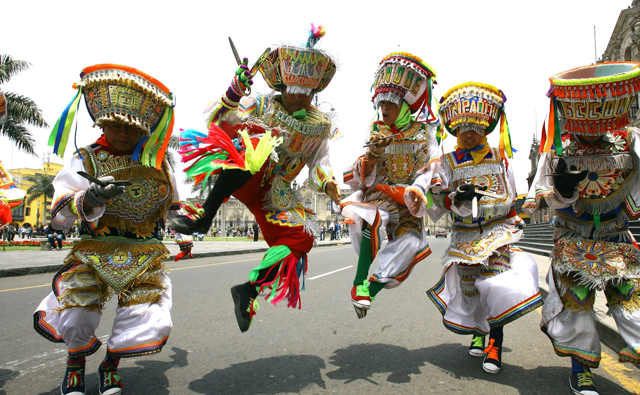 In the department of Huancavelica, every December 27 the festival of the Day of the Dance of the Scissors, also known as Galas, Laicas or Supaypa Wasin Tusuq (dancer of the devil) on this date, becomes an impressive demonstration of agility, skill and creativity in each presentation. The central stage of this dance is the San Francisco church, where each region brings its best dancers.
On the other hand, in Ayacucho the festival of Yaku Raymi is celebrated from August 20 to 26, mainly in the district of Carmen de Salcedo de Andamarca, in which the participation of the people is massive. This festival is the dancers are subjected to tests such as walking on fire and pierce the tongue, face and mouth with large needles, this show is part of their ancestral custom. The people who attend this celebration cheer and cheer by saying aloud the name of each dancer in order to motivate them.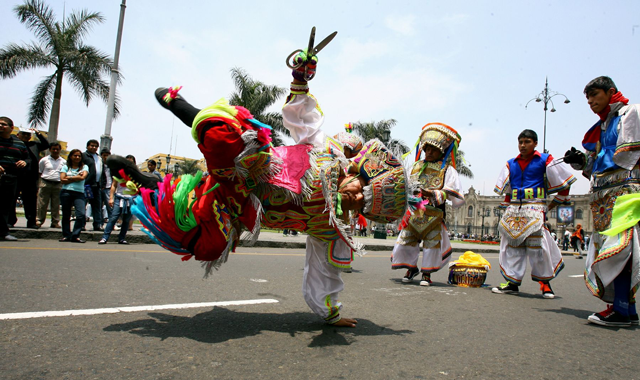 Enjoy the best tours throughout Peru, and discover the magical adventure of traveling and acquire unforgettable experiences with Machu Picchu Travel, we organize and advise you, do not hesitate and book with us.
We serve 24 hours a day, 365 days a year
Contact Us:
WhatsApp: +51984630919
Phone: + 51-84-264242
Animate to live a new adventure as well as our passengers already did, do not stay with the desire, that does not tell you about it...
Temas Relacionados