Located in the south area of the Salar de Uyuni in Potosi Bolivia, the island of Pescado is a desert island with steep terrain, in this island there is a large amount of giant cacti, which can measure up to 10 meters high, it should be noted that There are many islands of similar characteristics in this salt flat, which is why the island of fish is often confused with Incahuasi Island, because the latter is in the usual path that is traveled at the time of visiting the Uyuni salt flat. be case here I bring you the coordinates of both islands: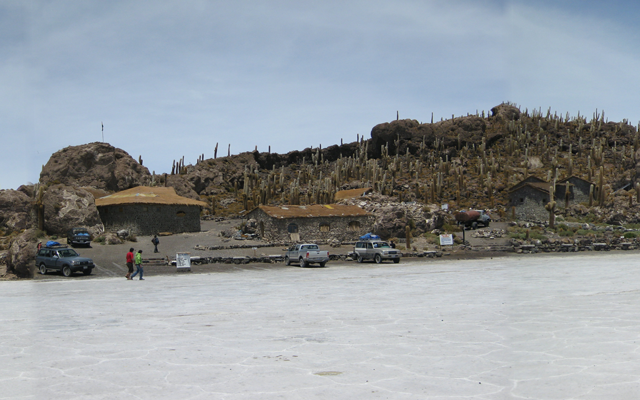 Isla Pescado: 20º08'35 "south latitude and 67º48'27" west longitude
Incahuasi Island: 20º21'25 "south latitude and 67º40'03" west longitude
But before talking about Isla Pescado, you must know how to get to the salar of Uyuni, so here we will explain a little more, the salt has an approximate area of 10.5 square kilometers and is at an altitude of 3653 meters, these two features make it probably a unique place on the entire planet. Reason why it is visited by tourists from all over the world, inside the salt you will also be able to find volcanic zones, very particular rock formations, volcanic wells, geysers, reserves that can contain 9 million tons of lithium, etc; The most common way to get there is through a bus that leaves from nearby cities like Sucre and Potosí, although there are also buses from the city of La Paz or Oruro, the train is also a good option, it leaves from the city of Oruro Tupiza, due to the amazing places where it passes, train tickets must buy in advance and the last option and not less appropriate is the flight (or plane) because Uyuni has a small airport; Now that you know how to get to Uyuni, let's talk about the "island fish".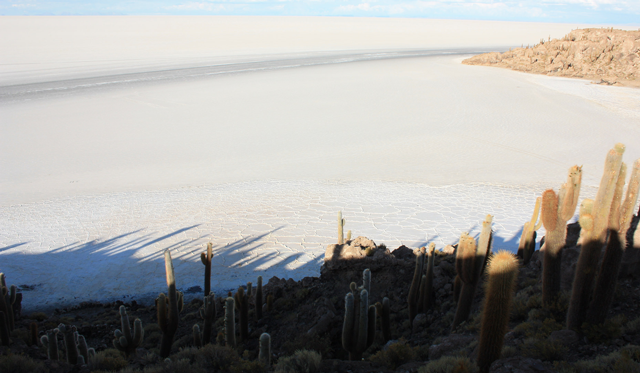 The name "Isla pescado" is due to the reflection that this island projects over the Salar de Uyuni in the months of January to March, months in which frequent rain causes the salt to flooded almost completely, to be able to observe this form of fish that is projected, the reflection must be seen from the east and west, due to the roughness of the terrain, and perhaps due to lack of interest on the part of the Bolivian authorities or perhaps to better preserve this landscape, until now there is no infrastructure that can accommodate tourists; this contributes greatly to the tranquility of the fauna and flora that is developed in this sector such as the vizcachas and the enormous cactus, the bad thing is that visitors usually leave without leaving any kind of economic benefit for the local economy.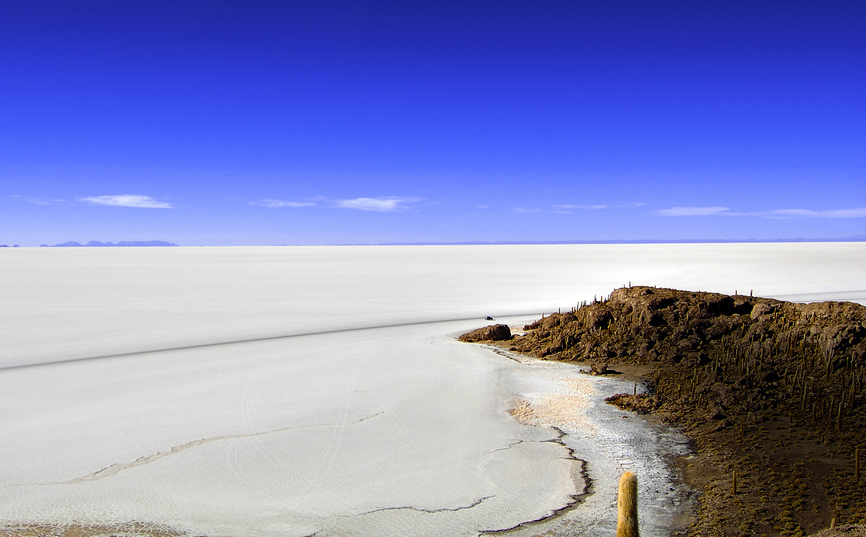 Tips
Here we bring you some tips so that your visit to this corner of the planet is the best of all your trips:
If you go during the winter season, we advise you to keep warm, since at night the temperature in this sector usually drops to -15 ° C, so we recommend you take a windbreaker, hat and gloves.
By day, it is very possible that the imposing sun affects you, so you should bring a sunscreen and sunglasses with UV protection.
If you get to spend the night in a place near the salt, we advise you to always carry a flashlight in case you want to walk at night or just visit the bathroom.
Carry a portable charger for your cell phone or batteries in your camera, it is very likely that you will not find many receptacles in the lodgings, and if there are few, so if you do not plan on running to earn one, be sure to use a portable one.
Remember that during the tour it is very possible, almost certainly not.
Make sure that in the mobility that goes only 5 tourists enter a guide and the driver, (in case the vehicle is three rows of seats), to exceed this amount, the trip could become a suffering.
DO NOT feed the animals, the fact of doing so could lead to them modifying their behavior and only depend on the meals they are given.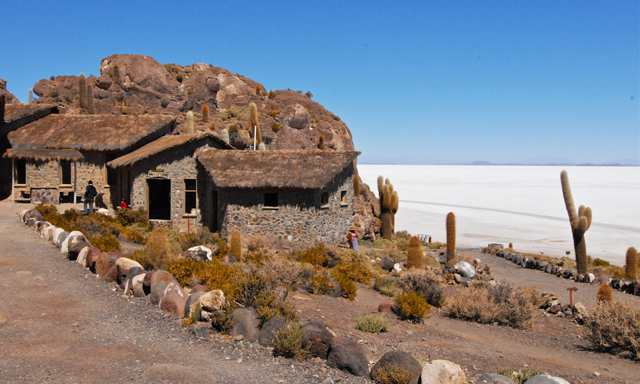 Now that you know some more details of this side of the world, what are you waiting for, pack your bags and your camera and start touring the Salar de Uyuni, as well as the fantastic island of fish, you will not regret it.
Enjoy the best tours throughout Peru, and discover the magical adventure of traveling and acquire unforgettable experiences with Machu Picchu Travel, we organize and advise you, do not hesitate and book with us.
We serve 24 hours a day, 365 days a year
Contact Us:
WhatsApp: +51984630919
Phone: + 51-84-264242
Animate to live a new adventure as well as our passengers already did, do not stay with the desire, that does not tell you about it...
Temas Relacionados