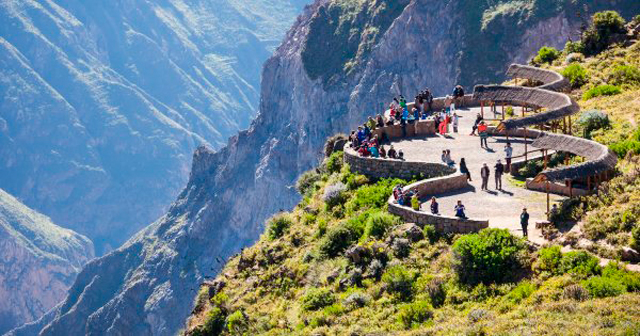 Located at 3287 meters above sea level, in the Colca Valley in the department of Arequipa. This wonderful place is visited by hundreds of tourists a day, and from there one can contemplate the immense depth of the Colca Canyon.
This place is perfect for people looking to be more in touch with nature, since in the area you can appreciate the beautiful nature and wildlife. The most visited part of the Canyon is the viewpoint of the condors, a small place where a small wall was erected along with a cross.
The viewpoint of the condors, undoubtedly the best place to see the flight of the native birds of the area, the most recognized of all, is the Andean Condor. These birds are appreciated every day, but only for a few hours, the most recommended time is from 09:00 hrs to 12:00 hrs.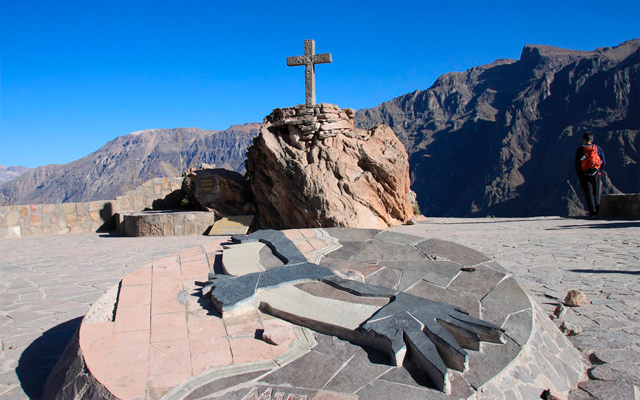 Ways to reach the Mirador del Cóndor:
There are only two options, in a group are some agency or on your own account. By means of a Travel Agency: There are several agencies that offer this tour, usually each group consists of about 10 to 15 tourists, from 08:00 hrs until 19:00 hrs. In addition to this place, with them you can appreciate 02 archaeological sites. What agency would you recommend me? As mentioned there are several, but in this opportunity we can advise the services of Machu Picchu Travel, an agency that has been working for more than 10 years at the service of tourists.
On your own: Remember, in order to be able to run without problems, you must properly inform yourself about the places you will visit during your trip, the buses usually leave from Chivay at 04:00 hrs.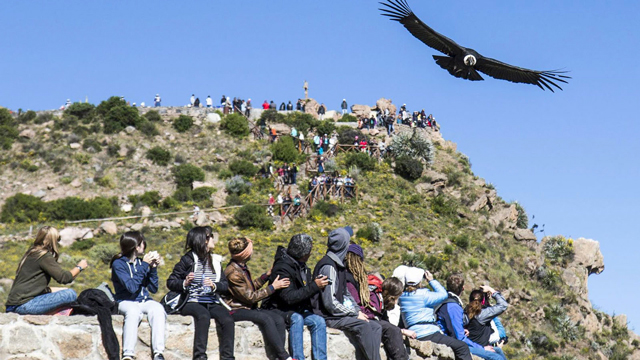 What should I take for this excursion
If we refer to the clothes, it will depend on the number of days we plan to stay in this place, it could be light clothes, since during the walk your body will begin to warm up and for the night warm clothes, besides some accounts things like:
Food: energy bars, banana and food that you consider essential to recover energy.
Water bottles
Sunscreen and a hat
Sunglasses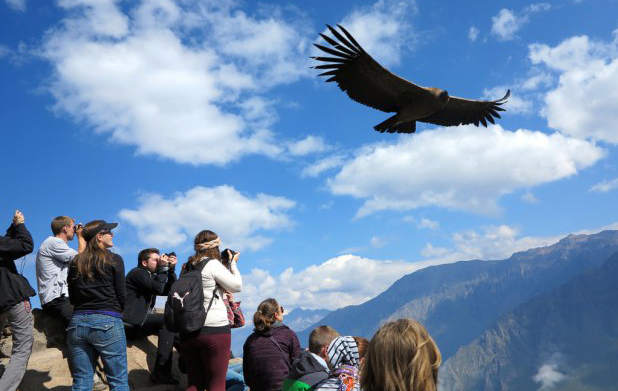 This experience is one of the many that you can have in our country, come and fulfill your dream, The viewpoint of the condors awaits you.
We serve 24 hours a day, 365 days a year
Contact Us:
WhatsApp: +51984630919
Phone: + 51-84-264242
Temas Relacionados