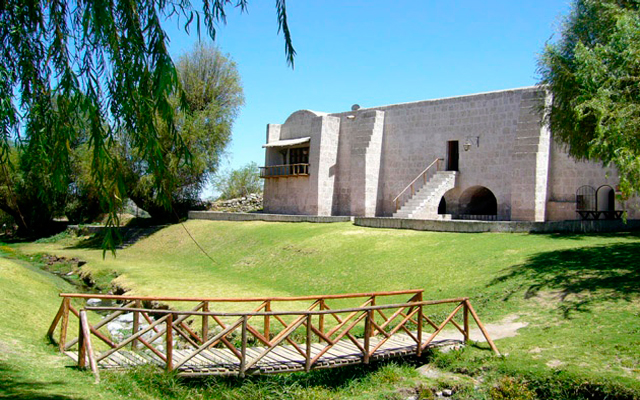 El Molino is located in the district of Sabandía, in the Arequipa region. This beautiful construction dates from the seventeenth century, which was forged in ashlar stone in its entirety. The importance of its design as its antiquity has managed to be considered as part of the Cultural Patrimony of the Nation, being considered as one of the many Monuments of rural mestizo architecture of Arequipa.
Its exact location is in the middle of the countryside. According to the researchers, the construction of the Mill was made by Francisco Flores (master of stonework). It is said that thanks to the excellent work the Mill remained as it was its structure for a great season, however product of the passage of time, this term in terrible conditions until it was managed to recover and restored by a bank, which would appoint the architect Luis Felipe Street for all the finishing, in addition to the environments of the colonial structure, is adapted to recreational environments that we can observe and enjoy today.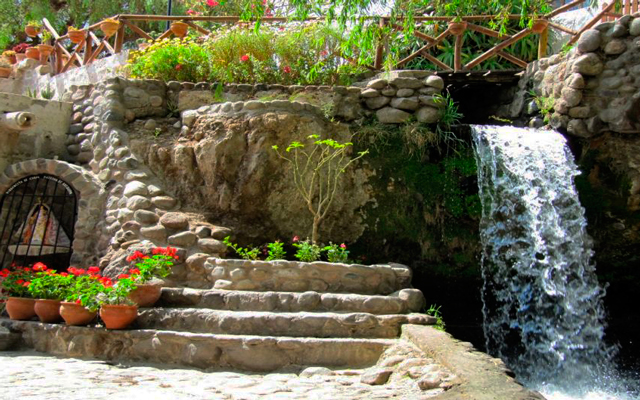 Due to the modifications that were added, this has environments that were planned to be used as restaurants, of course without losing the essence of the building. The visits to the place arrive daily, which would allow to know the process that was used in the production of the milled grains, daily in an 8-hour work, it was possible to get about 800 kilograms, like this visit, one can appreciate the beautiful landscape that surrounds it, as well as activities such as walks, horseback riding or excursions in areas close to it.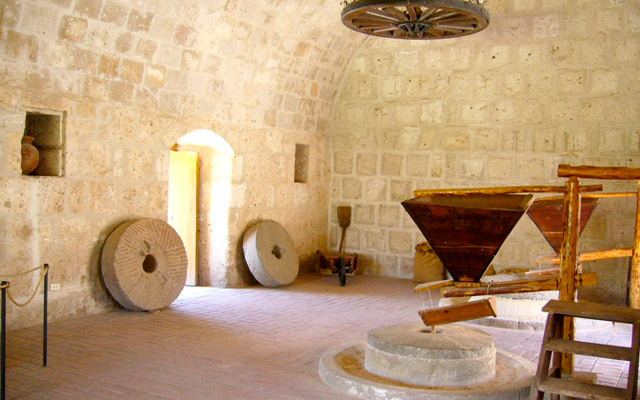 More information about Sabandía:
To arrive at this beautiful place, you must make a small trip from the city of Arequipa to the district of Sabandía, the journey can take at least 30 minutes. El Molino de Sabandía can be accessed from 9 a.m. until 5 p.m., on the other hand, the prices vary, higher pay 5 soles, schoolchildren for 3 soles and the smallest ones for 2 soles.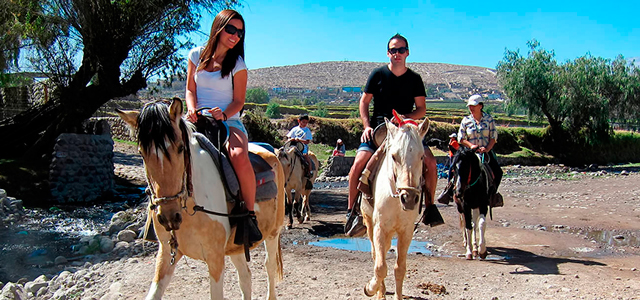 Embark on this wonderful adventure with the best travel agency in Peru Machu Picchu Travel.
We serve 24 hours a day, 365 days a year
Contact Us:
WhatsApp: +51984630919
Phone: + 51-84-264242
Animate to live a new adventure as well as our passengers already did, do not stay with the desire, that does not tell you about it...
Temas Relacionados