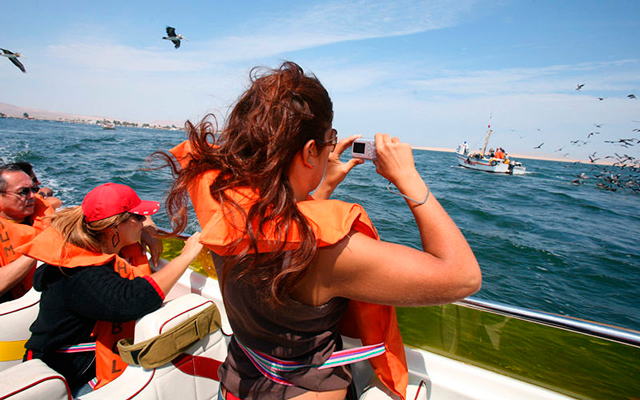 Peru, a country that delights tourists with its wonderful tourist places, see and see with your own eyes what Peru has for you. Many have some knowledge about Peru, because this country is home to one of the wonders of the world, but remember, not all beauty is focused on the wonders of the world, each country has a variety of tourist places that you can discover in your journey.
When talking about the tourist places, we refer to the Natural Reserves, Archaeological Sites, Beaches, among others. In this opportunity we will mention 3 representative islands of Peru, Chincha Island, Ballestas Island and San Gallán Island.
Chincha Islands
They are in front of the coasts of Ica, conformed by 3 islets, which are called as North, center and South. The North is about 1 mile long and a half mile wide, in the caves and caves of the island are flocks of tendrils, seals and sea lions, whose jokes and cries rejoice every moment of the day. If we talk about the island of the center, it is said that this place is where the guano was discovered as the best quality of all Peru, and this point is most preferred by many to fully appreciate the famous candelabra. The third island of the South, is considered as the smallest of all, besides that is separated from them by a channel of regular width.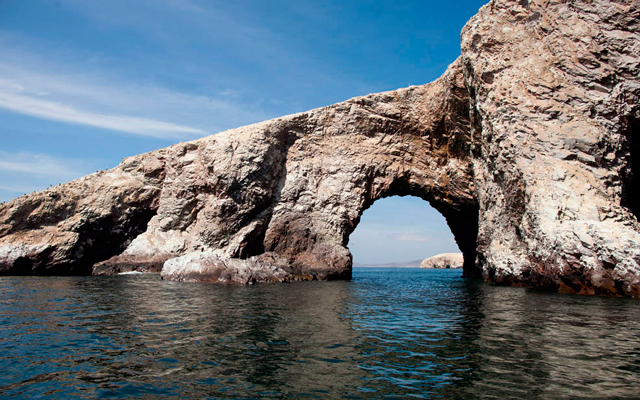 Islas Ballestas
Ballestas Islands
Made up of 3 islets, the Ballestas Islands are located on the Paracas peninsula in Ica, although the islands in question do not have large guano production, they receive a large number of visitors every day, and Three islands are the most beautiful of all the Peruvian coast. This place has now become one of the most visited places, because in the area there were constructions of hotels, hostels and tourist restaurants with facilities that any visitor deserves.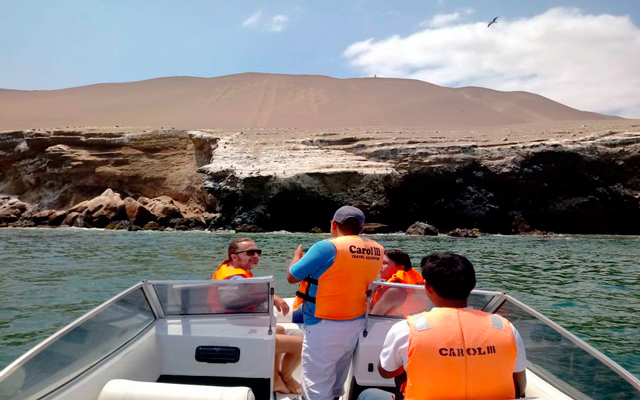 San Gallán Islands
Located 3 miles from the Paracas peninsula in Ica, San Gallán Island is approximately 2 miles long and 2 miles wide. This wonderful place is hosted by incredible species, and visited by a wide variety of birds, including Humboldt Penguin and mammals such as sea lions. San Gallán was considered a guanera island, but due to the sand that is found in the area, its quality is not so notalbe.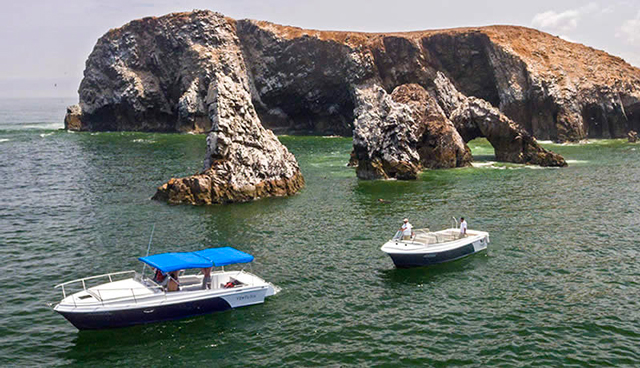 Embark on this wonderful adventure with the best travel agency in Peru Machu Picchu Travel.
We serve 24 hours a day, 365 days a year
Contact Us:
WhatsApp: +51984630919
Phone: + 51-84-264242
Animate to live a new adventure as well as our passengers already did, do not stay with the desire, that does not tell you about it...
Temas Relacionados