The Regional Conservation Area (ACR) Tres Cañones, is located in the province of Espinar in the Cusco region, with an area of more than 39 thousand hectares. It is located 241 kilometers south of the city of Cusco. The three canyons of Espinar are gigantic stone walls, the erosion of volcanic origin that made incredible stone sculptures, making it look like an immense forest of stones. Three hours from the city of Cusco, Tres Cañones offers a wonderful geography and several activities to perform such as kayaking, boating, trekking, paragliding, climbing, downhill, rappelling and cycling, among others.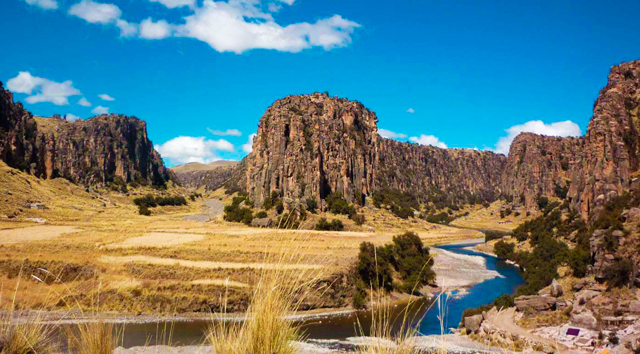 Important information you should know about Tres Cañones
The gentle caresses of the wind, the forced passage of the rivers and the rain, formed in millions of years these imposing stone walls.
The rock formations that are in the area, oscillate between 80 to 250 meters of height.
Three rivers converge in this area, the Apurímac river, the Callumani river and Cerritambo, the Coporaque district and Suykutambo in the province of Espinar.
The beautiful fauna that exists in the place is very varied, so we can find vicuñas, vizcachas, tarucas and pumas. Wildlife adorns Three Canyons with Queuñales, Tholas, Royales de Puya Raimondi and high Andean pajonales.
Between 1000 years before Christ and 1430 after Christ, civilizations such as Tiahuanaco, Huari, Collao, Kaluyo and the great Inca civilization inhabited these valleys, mountains and the summit surrounding Tres Cañones. Existing vestiges of its great culture.
Tres Cañones was also the scene of adventure sports competitions and several festivals of indigenous dances and tourism that attracts thousands of recognized athletes and tourism in general.
The Regional Conservation Area of Tres Cañones stands out for the protection of flora such as the Puya de Raimondi and the fauna of the majestic Andean condor.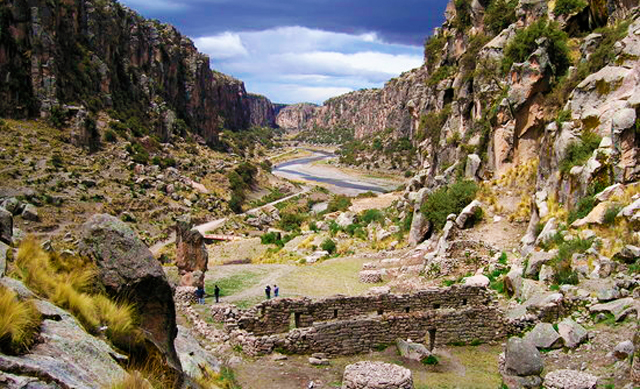 Of the benefits it brings to the community
The rural communities that benefit from the Regional Conservation Area are Cerritambo, Mamanihuayta and Manturca, there are more than 1500 people that live in this place. The protected area conserves the sources of natural water of the surrounding communities, which are the water mattresses of the heights. Tres Cañones and its magnificent geography is destined to become one of the best scenarios for adventure sports, do not miss the opportunity to know and feel the living nature, stroll through the history of our ancestors and enjoy the best adventure sports surrounded of stone giants that impress with their magnificence.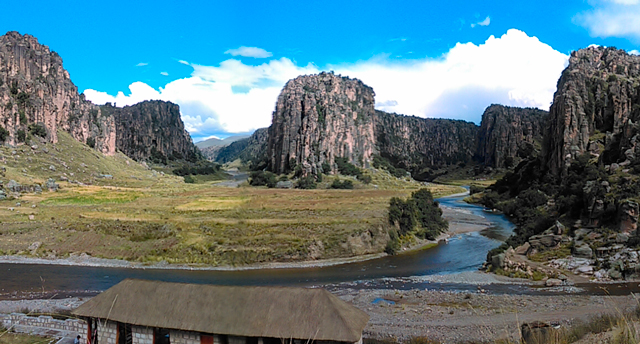 Enjoy the best tours throughout Peru, and discover the magical adventure of traveling and acquire unforgettable experiences with Machu Picchu Travel, we organize and advise you, do not hesitate and book with us.
We serve 24 hours a day, 365 days a year
Contact Us:
WhatsApp: +51984630919
Phone: + 51-84-264242
Animate to live a new adventure as well as our passengers already did, do not stay with the desire, that does not tell you about it...
Temas Relacionados