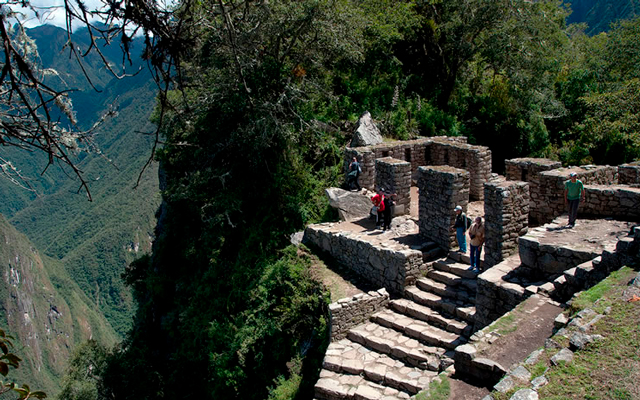 Inti Punku, a construction that is located next to the mountain of Machu Picchu, at about 2745 meters above sea level. To arrive at this beautiful attraction from the citadel of Machu Picchu, the tour will take you around 2 to 3 hours (round trip) pure walk.
In Inca times, the only way was through the Inca Trail. At present you can do it in two ways: take as a route to Machu Picchu (Inca Trail) and the second that is by entering the citadel of Machu Picchu.
• Inca Trail:
This tour can be done by hiking from 1 to 4 days (Cusco - Machu Picchu). In addition, to recover it you will have to hire this service with an authorized tourism agency, the route only allows groups, you can not do it on your own.
Important: If you want to have the adventure of the Inca Trail you will have to reserve it with any agency with time in advance, we speak of approximately one 4 months.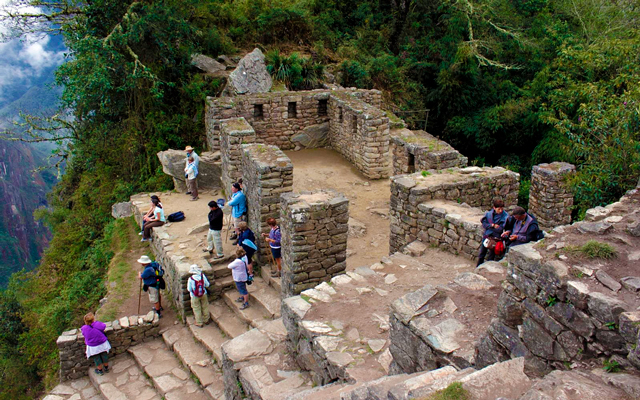 • Enter Machu Picchu:
Access by this means would be the most recommended, you can visit it when you are in the citadel of Machu Picchu. Regarding the income, I commented that this ticket can be purchased on your own, the ticket has a cost of 200 soles (Machu Picchu + Mountain), you can see availability or book it at www.machupicchu.gob.pe
By any of the ways you will reach Inti Punku, and the view you will get will not have a price, you will appreciate the majesty of one of the wonders of the Machu Picchu world.
It is said that its construction was made or dedicated to the Sun, since, during the summer solstice, the sun appears in the direction of this place, in addition to Machu Picchu you can appreciate magnificent views of the Urubamba River and the Huayna Picchu mountain.
Embark on this wonderful adventure with the best travel agency in Peru Machu Picchu Travel.
We serve 24 hours a day, 365 days a year
Contact Us:
WhatsApp: +51984630919
Phone: + 51-84-264242
Animate to live a new adventure as well as our passengers already did, do not stay with the desire, that does not tell you about it...
Temas Relacionados