Cajamarca Cultural Cemetery, which developed from the Early Intermediate Period to the Late Horizon.
Also called Necropolis of Otuzco, are funeral constructions that by the way they have look like windows, hence the name of Ventanillas. They are located in the town of Otuzco located in the district of Cajamarca, province and department of the same name; located at an altitude of 2850 meters above sea level. Built in the first centuries of our era and also considered Cultural Heritage of Peru.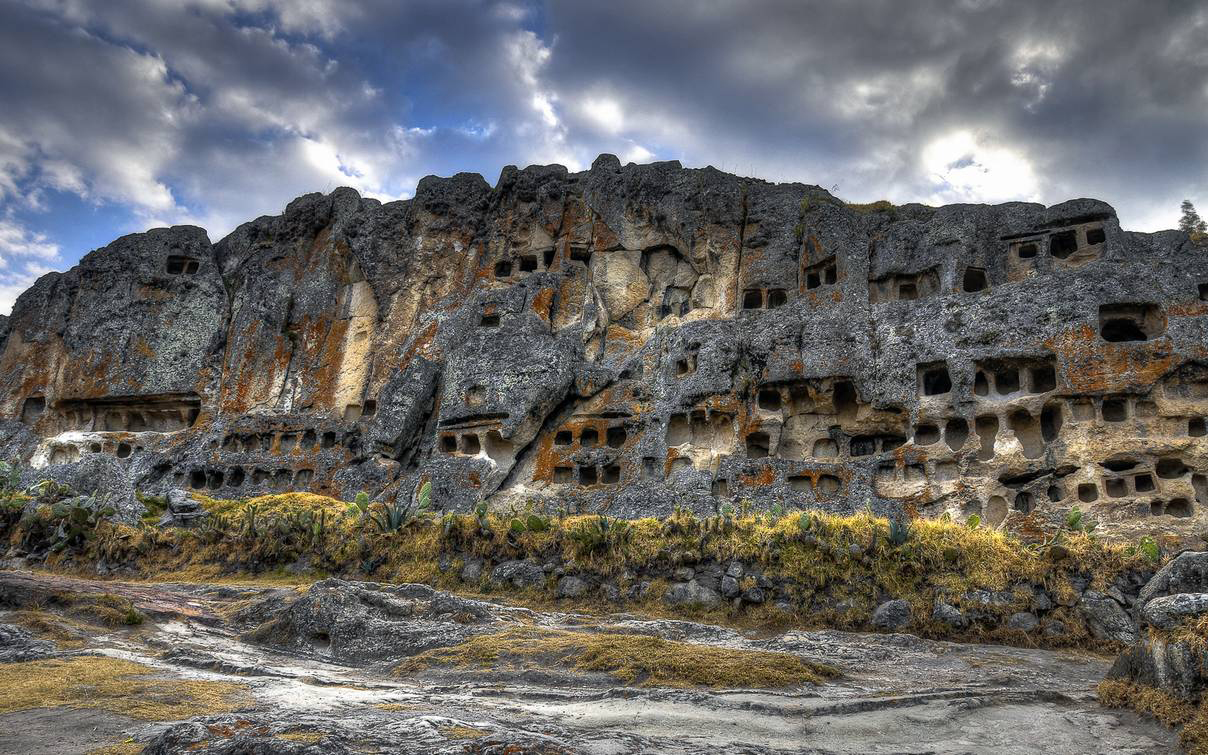 It is a cemetery which was built, similar to the windows of Combayo, by the Cajamarca culture, it can be observed, at an architectural level, the work of excavations which has been made in living rock (trachyte) in the cliffs of the same hill, and like its homologous building in the hill San Cristóbal. It is divided into overlapping rows of niches. These niches are shown in two simple ways. With quadrangular or rectangular forms that resemble galleries; the niches inside are connected to each other, in their construction you can also see the presence of gutters, these gutters were with the purpose of the conservation of the niches since these would avoid the humidity caused by the water impounded by the rains.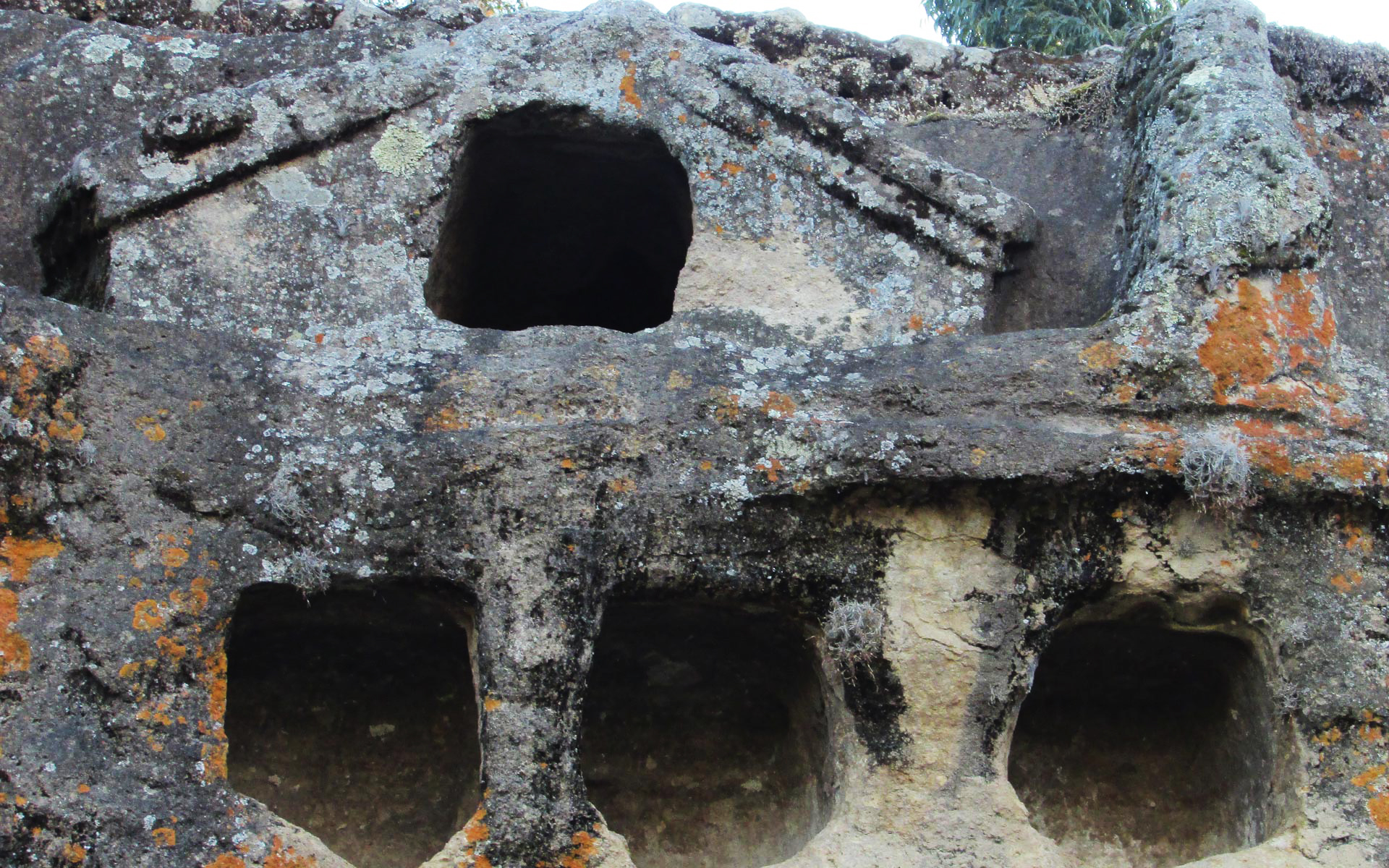 The opening of the niches has an approximate size of 50 to 60 centimeters, the sets that are connected have a total of 8 to 10 meters deep. It is believed that the stones had the presence of reliefs, however, the work of the niches already represents an excellent craft work.
The remains found in the excavations are believed to have been previously exhumed and moved. These sites had a very important significance for the Cajamarca Culture, it was not only a funerary place but it was also a ritual place, a symbol of a cult to the dead and ancestors.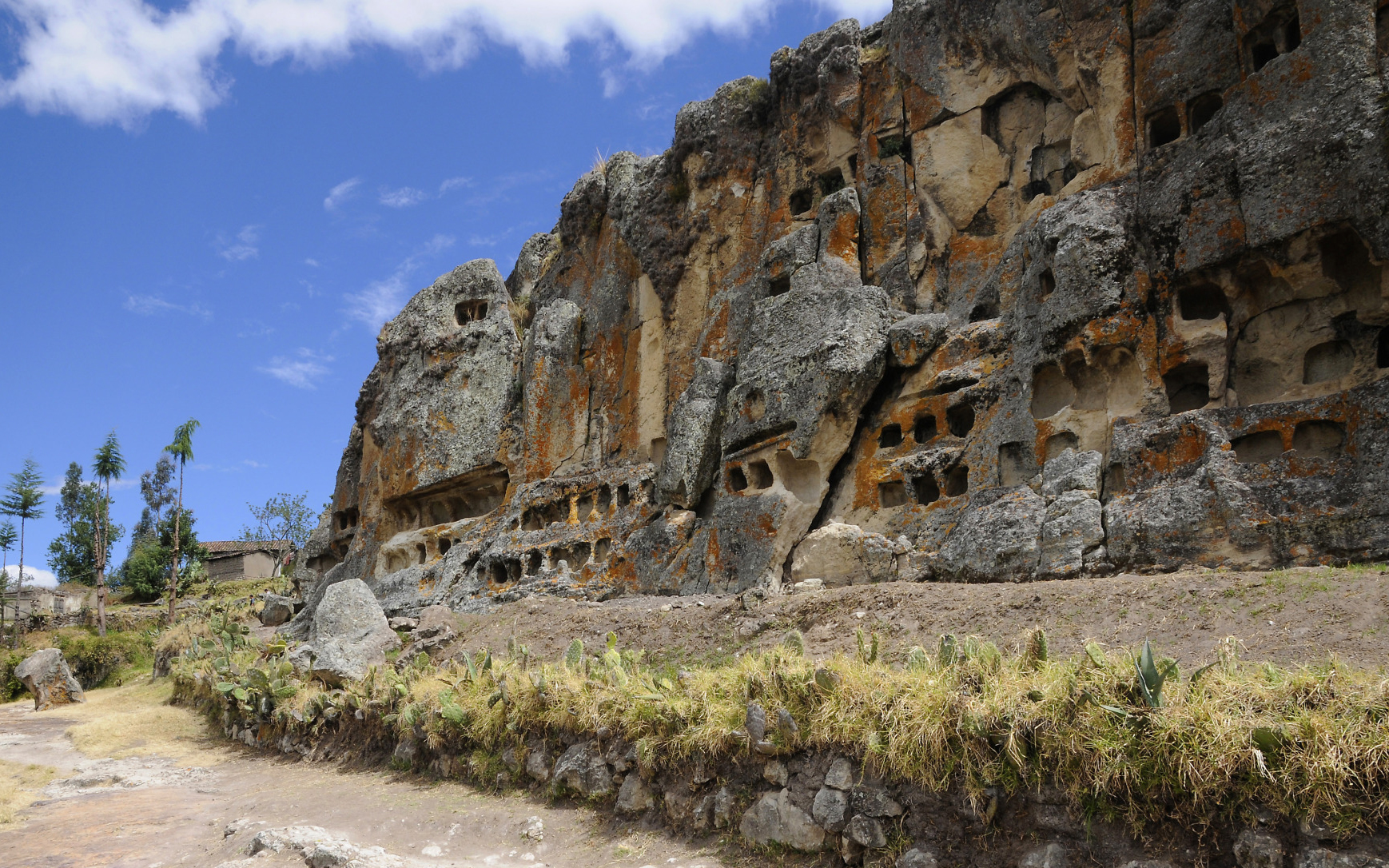 Embark on this wonderful adventure with the best travel agency in Peru Machu Picchu Travel.
We serve 24 hours a day, 365 days a year
Contact Us:
WhatsApp: +51984630919
Phone: + 51-84-264242
Animate to live a new adventure as well as our passengers already did, do not stay with the desire, that does not tell you about it...
Temas Relacionados